Snow Monkey Tour from Tokyo
from
$463
AUD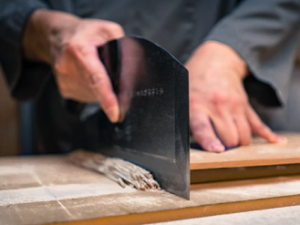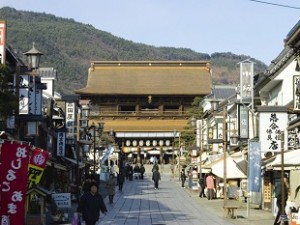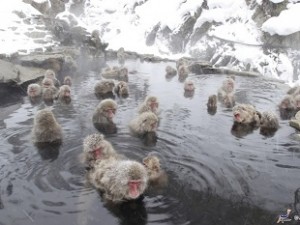 Visit the world-famous Jigokudani Snow Monkey Park by shinkansen!!
Sought after by many visitors from all over the world, the Jigokudani Monkey Park is where the behavior of Japanese macaques can be seen.
Enjoy seeing the amusing expressions of the monkeys up close as they warm themselves with a relaxing hot spring bath. You will also taste local's soul food 'soba' for lunch and visit Zenko-ji, one of Japan's most important Buddhist temples and home to the first known Buddhist statue to be brought to Japan.
B: Breakfast | L: Lunch | D: Dinner
Day 1
Tokyo - Nagano - Tokyo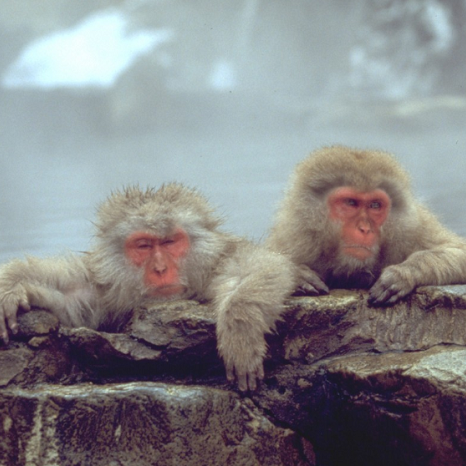 6:50-7:40 am: Board the Shinkansen from Tokyo Station on your own.
8:30-9:20 am: Meet with the English-speaking tour conductor on the platform after arriving at Nagano Station.
Zenkoji Temple: A designated National Treasure built roughly 1,400 years ago. Along with the Todai-ji Temple's Great Buddha Hall, it is one of Japan's most remarkable wooden structures. 
Lunch: Enjoy Japanese style meal include soba noodles, a Nagano speciality.
12:30 pm-: Arrive at parking lot and depart to Jigokudani Monkey Park by walk.
Jigokudani Monkey Park: A world-famous park where Japanese macaques can be seen up close as they freely soak in hot springs. This is the only place in the world where wild Japanese macaques can be seen bathing in their own designated hot spring. 
14:10 pm-: Walk back from the park to parking lot.
15:00 pm-: Depart from parking lot to Nagano station by bus. Guide service ends upon arrival.
16:15-17:15 pm: Depart from Nagano station and head to Tokyo Station via Shinkansen on your own.
17:50-19:00 pm: Tour ends at Tokyo station. Please make your own way to your next destination.
Round-trip Shinkansen ordinary fare between Tokyo and Nagano
English speaking guide in Nagano area
Lunch
Other admission fees included in the itinerary
This tour operates between late November and late March, but is subject to change due to the weather conditions or any other reasons.
This is a hard walking tour covering about 40 minutes of walking each way between the parking lot and Jigokudani Monkey Park. We are unable to provide special support for those with trouble walking, or small children. 
No strollers allowed.
The walking path may be frozen, slippery or muddy. Ensure participants wear winter boots or non-slip footwear.
The temperature in the area in winter averages about -1°C. Ensure participants wear warm comfortable clothing.
The itinerary is subject to change depending on traffic conditions and other factors on the day.
Lunch menu includes soba (buckwheat) noodles. As traces of buckwheat flour may be present in the entire shop, those with buckwheat allergy may be unable to enter.
The behavior of wild monkeys is unpredictable. Do not feed or touch them. 
As monkeys are wild they may not go in a hot-spring in some cases.
An English-speaking tour conductor will accompany the tour from arrival at JR Nagano Station until tour ends at JR Nagano Station.
Participants take shinkansen between Tokyo and Nagano on their own.
The tickets and final itinerary will be delivered to participant's hotel in Tokyo at least one day before departure. Please provide hotel's official name, address (all including postal code, prefecture, city, area number, etc.), and the name used for the hotel booking.
**This service is not available if possible if you will stay at private residences or private lodgings (minpaku).
For children age 5 and younger, round-trip Shinkansen tickets and bedding are not included. They will not be provided with their own seat on the Shinkansen, and must sit on the lap of their parent or guardian. If required, please make a booking for them at the child rate or pay directly on site.
Please leave large luggage such as suitcases at your prior night's hotel.
About Shinkansen
(1) Please refer to the tickets for the train numbers and times. Changes may not be made to the scheduled Shinkansen. 
Requests for specific Shinkansen times are not accepted. 
(2) The Shinkansen schedule may vary due to timetable revisions, etc. Please arrive the station platform at least 10 mins before.
(3) No refunds will be issued even if the Shinkansen tickets are not used. In such cases, please use public transportation to the destination on your own.
(4) If you must cancel your tour after receiving the Shinkansen tickets, please send the tickets back to your travel agent.
More Japan Travel Packages