Nagoya Walking Tour with Local Interpreter Guide & 1 day Subway Pass
from
$138
AUD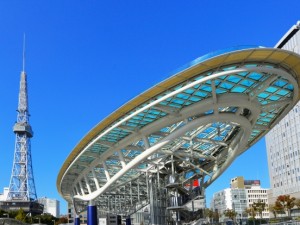 Explore popular spots in Nagoya, including Nagoya Castle, Sakae - the place of Nagoya's entertainment district, Osu Shopping District, Osu Kannon Temple and Kasuga Shrine.
Departure
10 Jan - 28 Mar 2019: Mon, Thu, Fri, Sat Sun
01 Apr - 29 Dec 2019: Daily
(except: 24 Mar, 29 Apr - 6 May 2019)
Departure
Meet at JR Nagoya Station
B: Breakfast | L: Lunch | D: Dinner
Day 1
Nagoya
ITINERARY
9:00 a.m. Depart at Nagoya Station Tourist Information Centre then take a local train to Shiyakusho Station.
Visit Nagoya Castle and then proceed to Sakae, where Nagoya's Entertainment District, Osu Shopping District, Osu Kannon Temple and Kasuga Shrine are situated.

3:30 p.m. Tour will finish at the Central Japan Tourist Information Centre at Nagoya-Osu. 
1. This tour is conducted on foot. Please wear comfortable shoes and clothes that are easy to walk in. The tour will move as a group and depending on customer's walking speeds, sightseeing may take more time than planned. 
2.When visiting Nagoya Castle, an elevator can be taken to a part of the main keep, however, the main keep observatory is only accessible by staircase. Precautions must be taken when visiting Nagoya Castle's Hommaru Palace, as valuable wood is used in its construction. The guide will give instructions on the tour day.
3. Public transportation (subway) will be used for part of this tour. Please note that seating is not guaranteed.