Shall we discover the old capital of 12 century where the Japanese tradition and art have been left ?
A long-ago political capital alongside Nara and Kyoto, Kamakura shares many of the traditional features and is a great place to get your taste of ancient Japan. Kamakura is surrounded by hills and a long beach, is one of the Japan's most beautiful cities. Traditional culture such as Zen Buddhism and tea ceremony is in harmony with modern ones like fashionable cafes and sweets shops. 
B: Breakfast | L: Lunch | D: Dinner
Day 1
Tokyo - Kamakura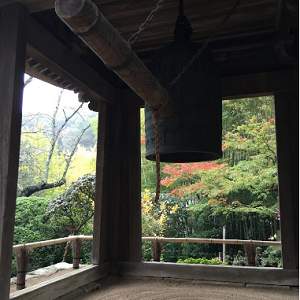 8:30 - 9:00 am: Meet the guide at the meeting point in Tokyo central. Travel to Kamakura by public transport.
Hokokuji Temple: One of the most stunning Zen temple in Kamakura, famous for its beautiful Bamboo garden. You will enjoy visiting its bamboo garden, and also will enjoy Matcha Green Tea in the garden.
Sugimoto Temple: It is the oldest Buddhist temple in Kamakura, traces back its history to 8th century. You will enjoy the atmosphere of old ages, as if living in 8th century.
Tsurugaoka Hachimangu Shrine: The biggest Shinto Shrine in Kamakura, originally built in 11th century. Its extensive grounds contain a number of sub-shrines and several museums.
Komachi Street: The street is lined up with numbers of restaurants, cafes and shops, which is perfect for walking around and spend your time after exploring temples and other historical monuments.
17:00 - 17:30 pm: Tour ends at Kamakura Station. Please make your own way to your next destination. 
English speaking guide
Matcha green powdered tea and dry confectionery
Public Transportation fee 

(For taxis or hired cars, an additional fee will be charged.)

Admission fee
The itinerary (tour completion time, visiting schedule, & others) may be changed due to heavy traffic, weather conditions, or other operational reasons. 
Minimum 2 people
Please follow the guide's instruction during the program. We shall not be responsible for any accident caused by disregard of the instructions.
If you are not able to arrive at the meeting point by the departure time, the tour will start regardless and no refund will be provided.
Be sure to wear comfortable shoes.
More Japan Travel Packages