Explore Fukushima's famous Samurai City- Aizu. This tour will take you to visit two of Aizu's most popular locations: Tsuruga-jo Castle and the Aizu Bukeyashiki (Samurai Residence). Here you will be able to learn and experience the true culture of the samurai.
Departure
From Aizu-Wakamatsu Station
14 Mar - 30 Jan 2020: Daily
(except: 27 Apr - 6 May 2019, 10 - 18 Aug 2019, 28 Dec 2019 - 5, 31 Jan 2020)
Code
JG - 

PTX1T05501TTB
B: Breakfast | L: Lunch | D: Dinner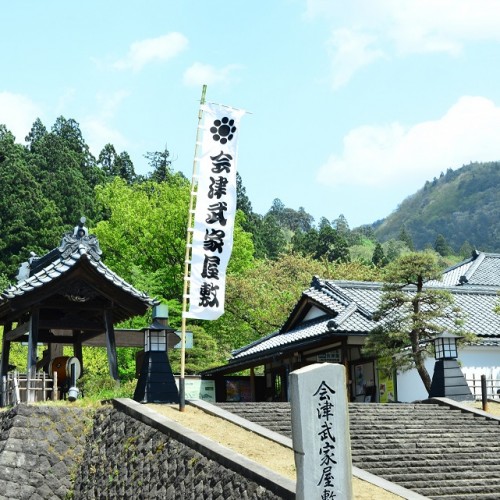 Day 1
Aizu
09:50 - 10:00 Meet at & Depart from JR Aizu-Wakamatsu Station
10:30 - 11:30 Aizu Bukeyashiki (Samurai Residence). Explore the museum and learn about the culture of the samurai city. Marvel at the majestic Japanese architecutural structures made from an array of different materials.
11:30 - 11:40 Depart from Aizu Bukeyashiki
11:40 - 12:40 Tsuruga-jo Castle. Famously known for being the only red-roofed castle in Japan, this castle has withstood many ferocious and long-lasting battles. Walk through the now turned museum to learn more about its history and about the city of Aizu. 
12:45 - 13:00 Depart from Tsuruga-jo Castle - Transfer to JR Aizu-Wakamatsu Station. Upon arrival at JR Aizu-Wakamatsu station, the tour will disband.
Taxi fare
Aizu Bukeyashiki (Samurai Residence) admission fee
Tsuruga-jo Castle admission fee
More Japan Travel Packages