Japan was amazing!!!
Tue, 7 May 2019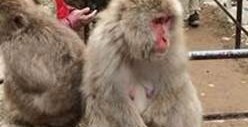 Hi Tomomi,
Japan was amazing!!! The hotels were fantastic especially The Shinjuku Prince Hotel. All hotels you recommended were lovely and well located. It did get cold but it was OK. It wasnt too cold except the day we went to Mt Fuji :)
There were many many cherry blossoms. We were so lucky we saw them from day one right through until our last day when we were driving to the airport to go home. They are so beautiful. In Kyoto we even managed to catch a glimpse of a geisha leaving a bar.
The Japan Rail Pass was well worth it and we just loved travelling on the Shinkanssen. So comfortable.
Everything went very well and we thank you so much for putting together our itinerary and for your suggested hotels. It was a truly amazing holiday.
Thank you Tomomi, we will certainly recommend HIS to our friends.
Kind Regards,
Tanya
---
Related Articles