Enjoy 3 Traditional Japanese Experiences Wearing Kimono
from
$348
AUD
View Terms
Please ask one of our friendly consultants to enquire on tour availability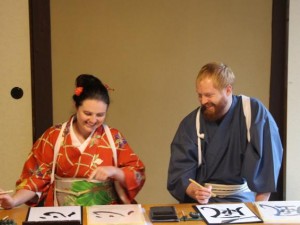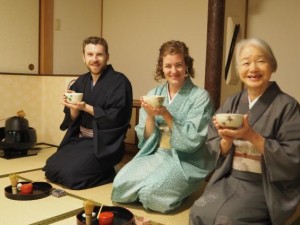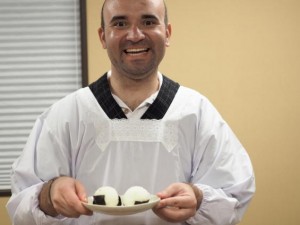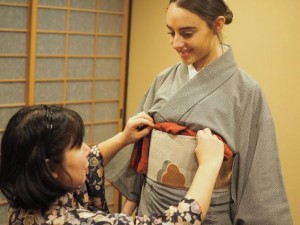 Experience 3 Japanese cultural activities in Japanese style!  
Tea Ceremony - 
Tea Ceremony or Sado is artistic activity to understand each other through certain manners. 
Today, Zen spirits is highly valued in overseas as a Japanese culture. 
Feel Japan deeply through this activity which Zen spirits really exists.
Japanese Calligraphy - In your Shodo lesson, you will learn how to use brush under the guidance of instructor, and choose your favourite Kanji and finish it. At the end of the lesson, learn how to write your name in Hiragana, and sign and stamp it to finish your art work! We have special cylinder to put your work so that you can take them home as a memory of your experience.  
Japanese Cooking - The menu changes daily, but generally includes household dishes such as Onigiri (rice balls), Japanese sweets, etc
Japanese Kimono Experience - You can dress in a traditional Japanese kimono whole you do your activities.
B: Breakfast | L: Lunch | D: Dinner
Day 1
Enjoy 3 Traditional Japanese Experiences Wearing Kimono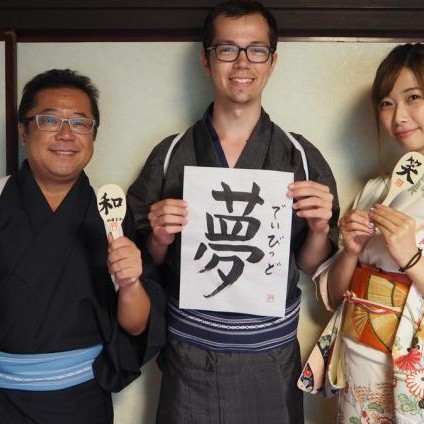 10:00am -or- 13:00pm Meet your guide and begin experience
Tea Ceremony (30 min)
Japanese Calligraphy (30 min)
Japanese Cooking (30 min)
Include kimono wearing (30 min)
12:00pm - or- 15:00pm Tour concludes
Experience fee (tea ceremony, calligraphy, handmade making, Kimono rental and dressing)
English interpretation
Consumption Tax
Please note that there may be other participants. The maximum number of participants for each experience session is ten (10) 
The minimum age for joining is 10yrs old.
The size of the rental kimono is Height of 130 cm more, male waist up to 120 cm, female waist up to 130 cm can be accommodated.
If you are vegetarian or have food allergy, please advise at the time of booking.
Photos will be taken of you through the lessons, so please concentrate and enjoy the experiences. 
More Japan Travel Packages