Fushimi-inari Shrine and Sake Tasting Tour
from
$131
AUD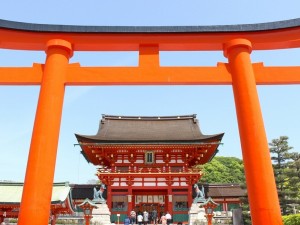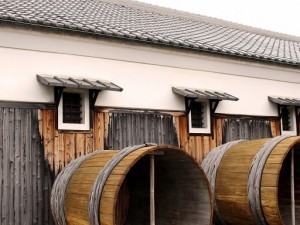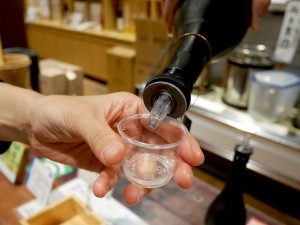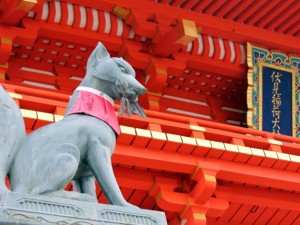 Enjoy walking the beautiful streets of Fushimi, lined with traditional Japanese sake breweries. You can enjoy tasting some delicious sake after touring the Gekkeikan Okura Sake Museum. The tour also takes you to the famous Fushimi-inari Shrine, you can walk freely around Senbon Torii painted in red, it is one of the most popular picture spots in Kyoto. After the tour, have an afternoon for your free leisure. 
Departure
20 Jan - 24 Dec 2020: Mon, Thu
(except 10, 13 Aug 2020)
Code
JG-

1NN1001NNS


B: Breakfast | L: Lunch | D: Dinner
Day 1
Kyoto
8:40 am: Assemble at New Miyako Hotel. You will then proceed to Momoyama-Goryomae station by train.
Gekkeikan Okura Sake Museum (45 mins) The museum displays interesting materials including devices used in sake-producing processes, which are unique to Fushimi. Participants can enjoy tasting sake at this museum. Proceed by train to Fushimi-Inari Station
Fushimi-inari Shrine (60 mins) Fushimi-inari Shrine is the head shrine of 40,000 inari-jinja shrines located all over Japan. The bright red Senbon Torii Gates are superb and are unmissable.
12:15-12:45 pm Head back to Kyoto by train. Tour disbands upon arriving at Kyoto Station. 
Transportation 
Admission Fee
Guiding by a certified tour guide/interpreter
Consumption tax
If the minimum number of participants (2) is not met by 4 days before the scheduled date, the tour on that date may be canceled.

While people under 20 years of age may join this tour, they will not be served sake. Also, non-alcoholic beverages will not be provided in place of alcoholic drinks.

This tour uses public transportation with non-reserved seats. Please note that seating is not guaranteed.

Depending on operational circumstances, certain tour dates may be canceled, or tour operation may cease entirely.

As this is a walking tour, please wear shoes and clothing that are suitable for walking.
*Pictures shown are for illustration purpose only
More Japan Travel Packages