Your dreams come true! Drive a Nissan Skyline GTR34 on the streets of Tokyo!! Experienced guide will lead you through famous sights of Tokyo for 2 hours (40km), so you don't have to worry about not knowing your way around. Enjoy an amazing and rare experience behind the wheel of the Japanese sports car!
B: Breakfast | L: Lunch | D: Dinner
Day 1
Tokyo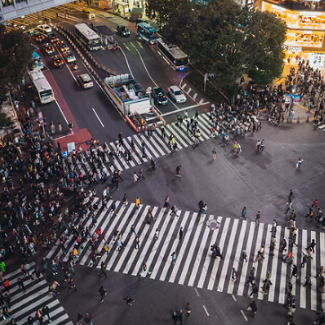 18:15 / 20:45 pm: Make your own way to the shop in Kinshicho.
Confirmation of the validity of your international license & Safety instruction
18:30 / 21:00 pm Departure: Enter onto the highway via Iriya Toll Gate,from there you will head to Shibuya where you will d rive through the famous crossing of Tokyo. Next set of destinations will be Omotesando, Roppongi,Tokyo Tower (take a 10 minute break here), imperial Palace, Tokyo Station, Ginza, Akihabara, Ueno, Asakusa and lastly Skytree tower.
20:30 / 23:00 pm: Tour ends at the shop in Kinshicho. Please make your own way to your next destination.
Guide
1 vehicle
3rd party insurance
Petrol, tax, toll gate
You must have your passport and international driving licence to join the tour. If you forget valid international driving licence, will lead to refusal to drive without the possibility of refund.
Start tours punctually, require you to arrive at least 15 minutes prior to your reservation. They can wait no longer than 15 minutes after your reservation (if they have availability its possible to reschedule but not guaranteed). Arriving too late will be considered a no-show and no refund can be issued.
The user must pay for any damages caused by the user (if user refuses to pay, the authorities will be notified immediately, and legal action will be taken.) The service is covered by insurance as required by law, however not everything is covered, here are the terms and conditions below:
- Compensation for injury to pedestrian/other drivers: All covered by insurance.
- Compensation for any damage to public/private property or other vehicles: Minimum fee of JPY200,000 (maximum JPY500,000).
- Compensation for passengers/driver's personal injury due to accident: Up to JPY 30 million is covered by insurance, anything higher must be paid by the driver.
- Any damage to the vehicle caused by the driver MUST pay a minimum repair cost of JPY200,000 (maximum JPY500,000).
- In addition, a Loss of Earnings fee will be charged to the driver due to the damage repair period. Minimum JPY200,000 (maximum JPY500,000).
If suspect a customer has consumed alcohol (or drugs) prior to driving, your reservation will be cancel without the possibility of refund. Here are examples of punishments for drink driving in Japan.
- If BAC is minimum 0.03% you can be imprisoned up to 3 years with a fine up to JPY500,000.
- If BAC is higher than 0.03% this may increase up to 5 years imprisonment and a fine up to JPY1 million.
- If a driver cause injury or death due to drink driving, you may be imprisoned up 15 years (injury) and up to 20 years (death).
Currently BNR34 Skyline GTR is manual transmission only.
You can bring as many passengers as you like so long as the car can accommodate it. Its free of charge. 
You may bring along a second driver so long as they have the correct documentation for driving in Japan. There is an opportunity to switch halfway through tour when we take a break (can be switched only once).
More Japan Travel Packages