Historical Japan 9 Days Tour
Tue, 28 Apr 2015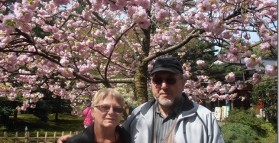 Hi Bianca,
we had a fantastic time in Japan, everything worked out well and was good organized. The tour guides have been very nice and helpful, they even went with us to the Railway stations. We were only 5 people on the 3 day trip. The weather was mostly fine.
Thank You for organizing this trip.
---
Comments
Glad to know that someone enjoyed their trip to Japan, way to go, Bianca! It's always comforting when you realize that your efforts in making sure that a group of people had fun because of an excellently organized itinerary. Hope there are a lot of people who will also get the same treatment and experience!
Posted by All Graduates | Brochure Translation Service on Mon, 25 May 2015 - 11:40am
---
Post a Comment