Koyasan Shukubo Experience 
Wed, 18 May 2011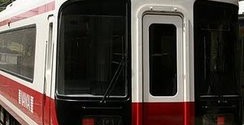 I went to Shukubo "Rengejoin" on the first of May.

I took the Nankai Railway from Namba sta. to Gokurakubashi sta.(1h30) then the Cable car to Koyasan sta. (5 min.)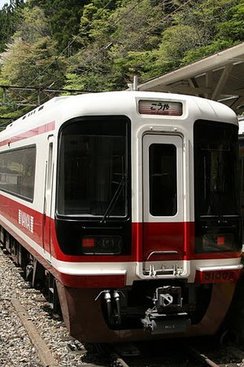 After a 15min. bus ride, I finally got to Rengejoin. A very old, traditional temple.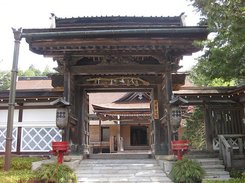 I Checked in and then entered the room. There was a Kotatsu and a TV. A tiger welcomed me!?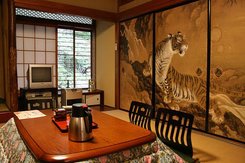 After a short rest, There was a meditation session in the main building. 
When the meditation ended, the priest gave us the "minister's" message in both Japanese and English.
Dinner time. 'Shojin Ryori,' Zen Vegetarian Cuisine. Even though the cuisine did not contain any meat or fish, I felt full and very satisfied.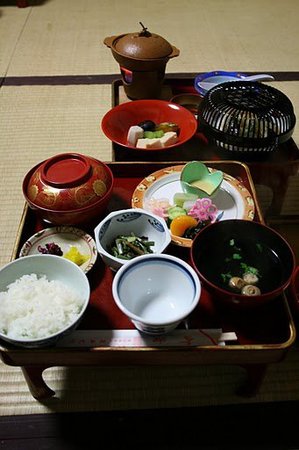 After dinner, I took a bath and went to bed around 21:30.
Tags: Koya San, Koyasan, Japan Experience, Shukubo
---
Comments
I would like to thank you for the efforts you have made in writing this article. I am hoping the same best work from you in the future as well.
Posted by book cheap hotels apartment from hotelapartmentsin on Mon, 21 Jan 2013 - 10:06pm
---
This the way you just did.Iím really impressed that thereís so much about this subject thatís been uncovered and you did it so well, with so much class. Good one you, man ! Really great
Posted by executivescorporate.com offshore service of bvi co on Mon, 4 Feb 2013 - 5:40pm
---
Saved your site, extremely great categories everywhere that I read here!
Posted by replica handbags on Tue, 26 Mar 2013 - 12:48pm
---
wonderful website! I really like this, I have learned a lot of things. I think everyone can go and see.
Posted by louis vuitton scarves on Tue, 11 Dec 2012 - 6:26pm
---
Hot sale! E-gift card amazon with a face value of $ 2000 for only $ 500.
https://amazonegiftcardcheap.wordpress.com
The promotion will last until July 31, 2017. After July 31, the price will be $ 1000
https://amazonegiftcardcheap.wordpress.com
Posted by Kevinlet on Mon, 17 Jul 2017 - 4:16pm
---
Post a Comment