HENN NA HOTEL NAMBA
Henn na Hotel Osaka Namba is located in the center of the American village in Osaka. The hotel is perfect for all travelers regardless of whether you're traveling for leisure or business. The theme of the hotel highlights Osaka - the refinement, the history, the bustling and lively culture. The hotel hall is organized in materials and colors symbolic of a finer landscape using Osaka's distinctive regional characteristics. The ceiling wall surface of the first floor is an image projection of the former Yodo river, "Mizutaka" named after Osaka, further adding ambiance to the hotel. Henn na Hotel Namba is committed to evolving for the better and providing a comfortable stay filled with entertainment.
GUEST ROOMS
(All rooms are non-smoking)
※Each guest room is equipped with modern technology that maximizes efficiency and comfort.
※Universal Rooms are available, but limited in number. Please inform us in advance if this room type is required.
※Robohone Room: (Limited number. Please enquire on availability at time of booking) "Robophone" that combines a humanoid robot and a smartphone in the guest room.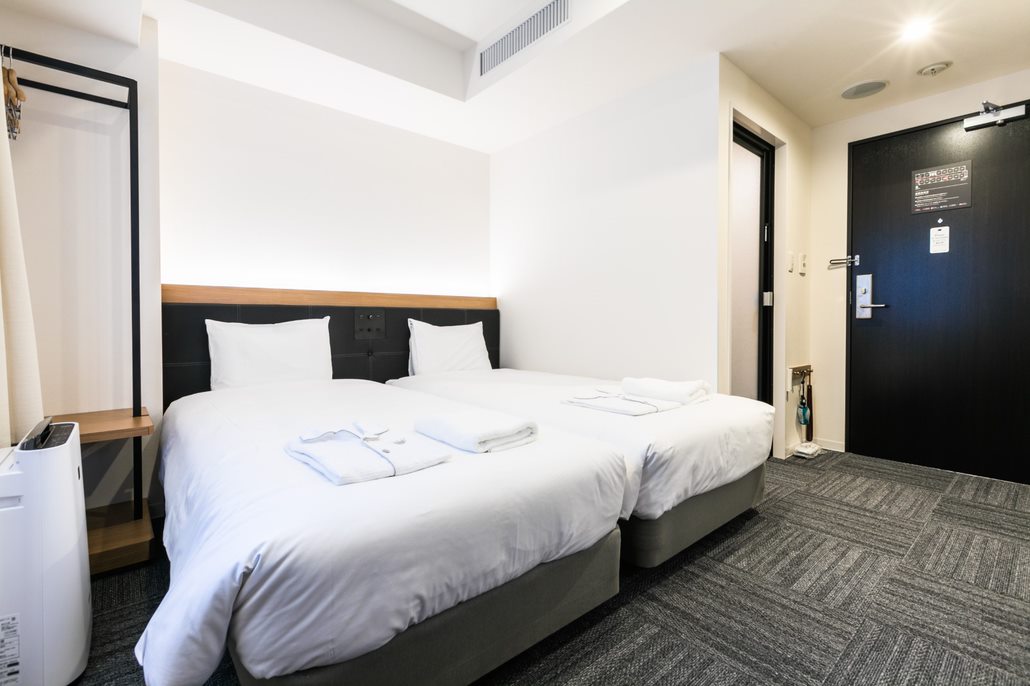 Twin Room
MAX GUESTS 1-2
BED SIZE(S) 2 single beds - 97 x 195cm
ROOM SIZE 18m²
Twin Room with Extra Bed
MAX GUESTS 3
BED SIZE(S) 2 single beds - 97 x 195cm + 1 pull out sofa bed
ROOM SIZE 18m²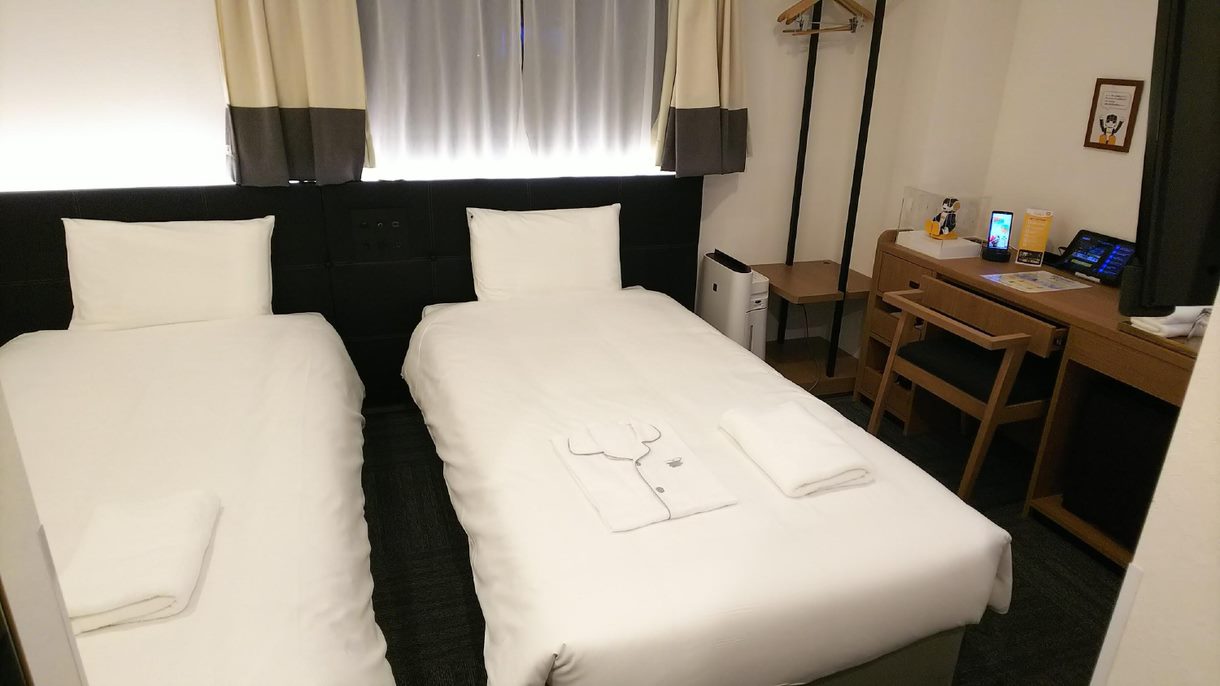 Twin Room with Robohone
MAX GUESTS 1-2
BED SIZE(S) 2 single beds - 97 x 195cm
ROOM SIZE 18m²
DINING
Molly's Spanish Italian Cafe
This is a place where people are gathering to have evening chat, listening to music, spending time to play cards and building blocks, enjoying liquor and snacks, after a day of journey. People gather from all ages, genders, occupations, nationalities, just to have fun in the evening and find the joy of daily life.
Café & Terrace Dining
Venue: 1F
Breakfast - Buffet-style consisting of more than 40 meal and drink options. A take-away menu is also available
※Menu changed every 2 weeks
Lunch & Cafe - Typical Spanish paella and Italian pasta and pizza. A trained chef at the prestigious Akasaka will prepare seasonal dishes every month. All salads and drinks are provided as a set.
Dinner - In addition to pasta, paella and pizza, we offer tapas and grilled food at a low price. Happy hour, 'All-you-can-drink' begins after 08:00pm.
※Please order minimum one meal during Happy Hour.
TECHNOLOGY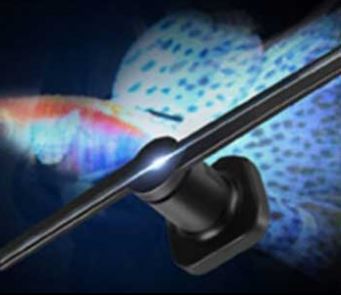 Lobby Projection: The hotel has introduced image projection to the front desk and restaurant to create a playful spirit. Content such as seasonal scenery, sightseeing spots in Osaka, and night views will be updated from time to time to provide enjoyment to your stay.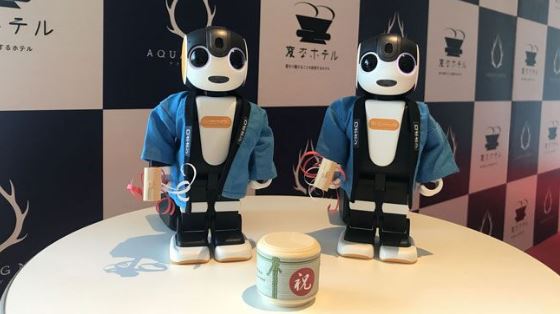 Robohone is equipped with face recognition and voice recognition functions. You can talk, walk and dance with it! Speaking with customers, Robohone will inform you about the hotel information. Robohone has alarm function, and more.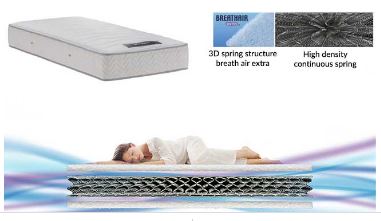 BREATHAIR® has many characteristics: air permeability, cushioning, water permeability, durability, antibacterial properties and kind to the environment to name but a few. Mattresses made with BREATHAIR® makes it easy to move around and turn over.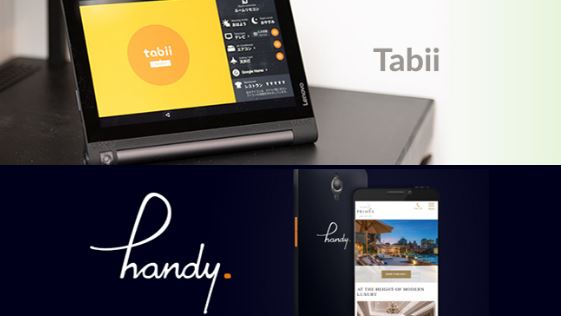 Tabii and Handy: The original tablet-based service Tabii, which can control room lights, air conditioner and TV. Handy Smartphone is a complimentary guest amenity offering free connectivity, content, services and in-destination offers.
LOCATION & ACCESS
Henn na Hotel Osaka Namba (formerly Henn na Hotel Osaka Nishi Shinsaibashi) is located in the center of American Village, about 7 minutes on foot from Shinsaibashi Station and 3 minutes on foot to Shinsaibashi-bashi shopping area
| | |
| --- | --- |
| From Itami Airport | Airport bus (30 min.) to Namba Station, walk (10 min.) to Hotel |
| From Kansai Airport | JR train (35 min.) to Nanba Station, train to Shinsaibashi Station, walk (5 min.) to Hotel |
| From Shin-Osaka Station | Midosuji line Subway (20min) to Shinsaibashi Station, walk (5min) to Hotel |
Nearby Attractions
Osaka is flashy, bright, and bustling. Osaka is at once, both a business centre and a mecca of shopping centres and entertainment. Walking around in Osaka means there is never a shortage of things to do. The dazzling lights, shopping malls, delicious restaurants, and lively nightlife awaits you here.
Osaka jo Castle
Umeda / Dotonbori / Tsutenkaku
Osaka Aquarium Kaiyukan
Floating Garden Observatory
Tennoji Zoo
USJ