Miyako Retto (Miyako Island)
Experience the True Meaning of "Island Life"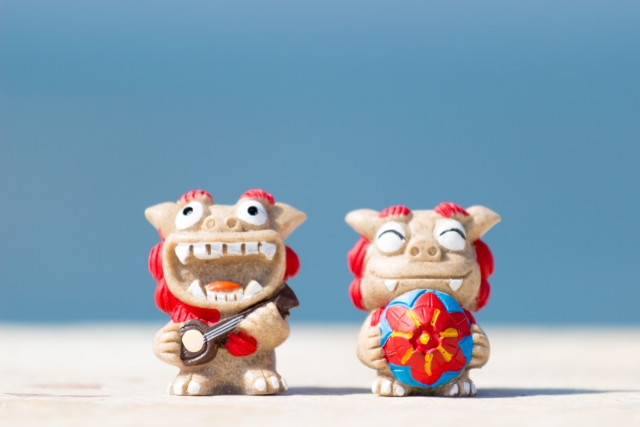 Famous for its world class beaches and laid back lifestyle, the Miyako region is located located 300 kilometers south of Okinawa Main Island and is known for some of Japan's best beaches and as a great destination for snorkeling and diving in the coral reefs. The sub tropical climate provides mild weather year around.
MIYAKO ISLAND


A Coral Island Paradise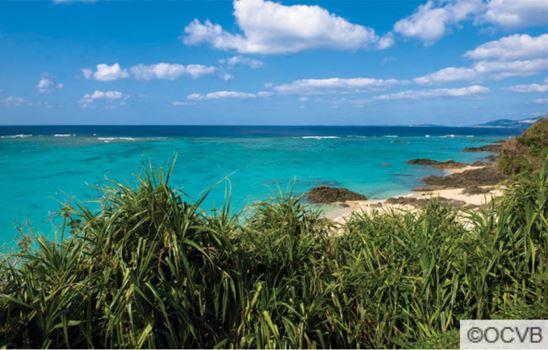 [Access: 45 minute flight from the main island of Okinawa]
The fourth largest island in Okinawa Prefecture, Miyako is a relatively flat island made of elevated coral reef and lacks any major hills or mountains. it is mostly covered by sugar cane fields and a few towns, among which Hirara is the largest with a moderate range of restaurants and bars. Resort hotels and pensions are found across the island. Unlike other parts of Okinawa, Miyako is free of habu snakes. Picturesque sand beaches provide an excellent environment for swimming and relaxing and the coral reefs are perfect for snorkeling.
Island highlights include:
IRABU ISLAND


A Fisherman's Town Vibe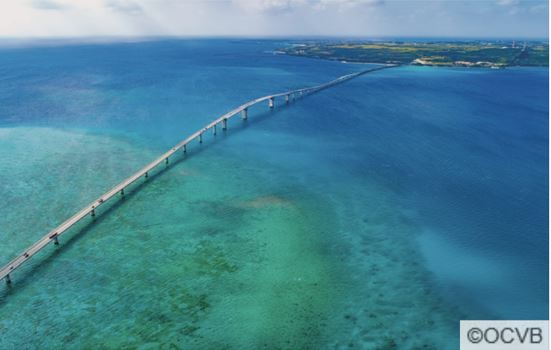 [Access: 45 minute flight from the main island of Okinawa to Miyako & by car across Irabu Bridge]
Irabu Island is the second largest island among the islands that make up the Miyako Islands. It lies on the western side of Miyakojima to which it is connected by a 3,540m long bridge, opened in January of 2015, making it easier to visit from Miyako Island by car. On the western side of Irabu is the smaller Shimoji island, where there is an international airport. The size of Irabu island makes it suitable for a day trip from Miyakojima, but it is also a terrific place to book accommodation for your entire stay. The towns are big enough that they have restaurants and super markets, the beaches are gorgeous and it is less busy than Miyakojima. A scene similar to that of a painting depicting a foreign fisherman's town extends before your eyes. Tourist locations are scattered throughout the island, such as Sawada no Hama Beach, dotted with large rocks and selected as one of the top 100 beaches of Japan, as well as Toguchi no Hama Beach, where white sand stretches roughly 800 meters from the east to the west.
Island highlights include:
SHIMOJI ISLAND


Stunningly Translucent Waters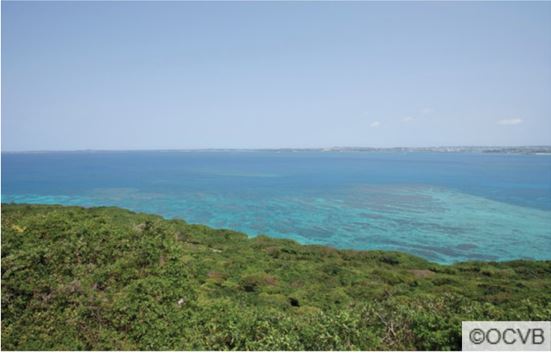 [Access: 3 Hour flight from Tokyo Narita Airport to Shimojijima Airport]
Shimoji Island is a small island running alongside the southwest side of Irabu Island. Because Miyako Island is connected to Irabu Island via the Irabu Bridge, with subsequent bridges connecting Irabu Island to Shimoji Island, it is possible to travel between the islands by car. The sea surrounding Shimoji Island is considered a mecca for cave diving. Most prominent on the Island is Shimoji Island Airport, which was built primarily for pilot training. Nakanoshima beach offers some great coral and marine life while the Shimoji Obi-Iwa rock is a unique sightseeing spot.
Island highlights include:
IKEMA ISLAND


A Paradise of Abundant Nature & Migratory Birds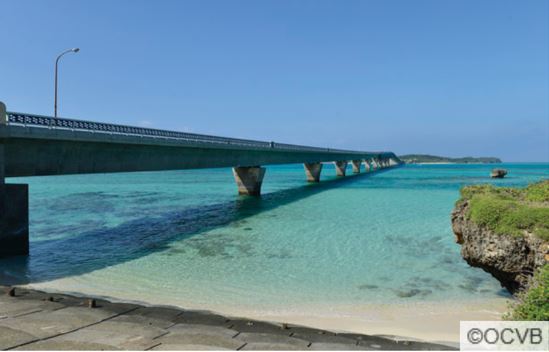 [Access: 45 minute flight from the main island of Okinawa to Miyako & by car across Ikema Bridge]
Ikema Island can be reached by car from Miyako Island by crossing the Ikema Bridge, which is 1,425 meters in total length. Ikema is a must-visit area for nature lovers. The entire island is a designated wildlife refuge, and the Ikema wetland is home to a large number of birds, making it perfect for birdwatching. Located just off the coast of Ikema is the Yabiji coral reef – the largest of it's kind in all of Okinawa! The heart-shaped rock, which became famous from the novel on which a morning TV series was based, is now the most popular tourist destination on the island. Even today, the custom of the Utaki faith, honoring the gods of the island, remains well ingrained, drawing much attention to the island for its ethnology.
Island highlights include:
KURIMA ISLAND


Away From the Hustle & Bustle: The Real Miyako Lifestyle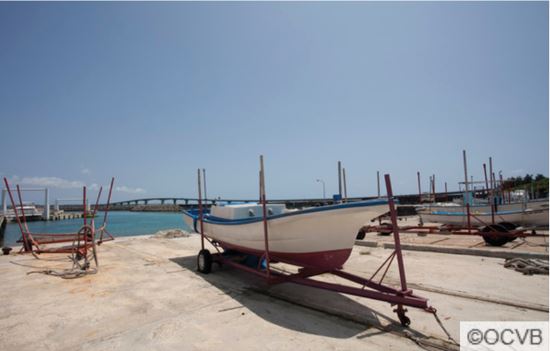 [Access: 45 minute flight from the main island of Okinawa to Miyako & by car across Kurima Bridge]
Kurima Island is a small island (with a circumference of onlyy 9 kilometers) located just of the coast of Miyako Island. Easily accessible by car across the Kurima Bridge, it is a remote island, with few inhabitants and visitors. There is one village on the east side of the island, while the remainder is mostly cultivated land. Despite being separated from the larger Miyako islands, more people are relocating to Kurima Island because of the convenience it offers, as well as fulfilling their dream to live on a remote island. In recent years, fashionable cafés and sundry shops have opened, and the island's popularity amongst tourists is growing rapidly. Kurima island is the perfect place to experience the real, local Miyako lifestyle and enjoy the beautiful nature, the relaxed lifestyle, and one of Japans darkest night-skies.
Island highlights include:
TARAMA & MINNA ISLANDS


Where Nature, History, and Tradition Stand Still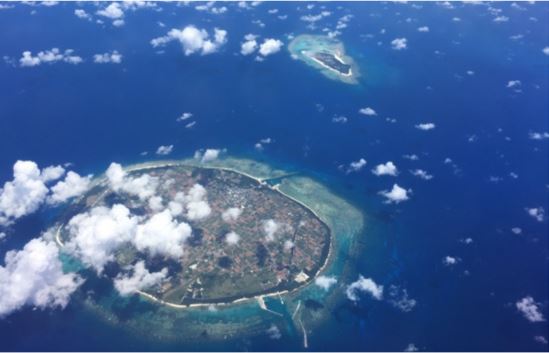 [Access: 25 minutes by air from Miyako Airport to Tarama Airport]
Tarama Island, located midway between Ishigaki Island and Miyako Island, is a flat ovular shape and is surrounded by beautiful coral reefs. Vast sugar cane fields cover much of the flat terrain formed by coral reef, and the sweet smell of brown sugar drifts throughout the island during the harvest season. While there are many historical sites for tourists to see, one attraction is the Utaki (a sacred place in the Okinawan language) where a god of safe navigation is enshrined.The island is also known as the Island of Folk Performing Arts, because many traditional folk performances have been handed down from generation to generation.
Island highlights include: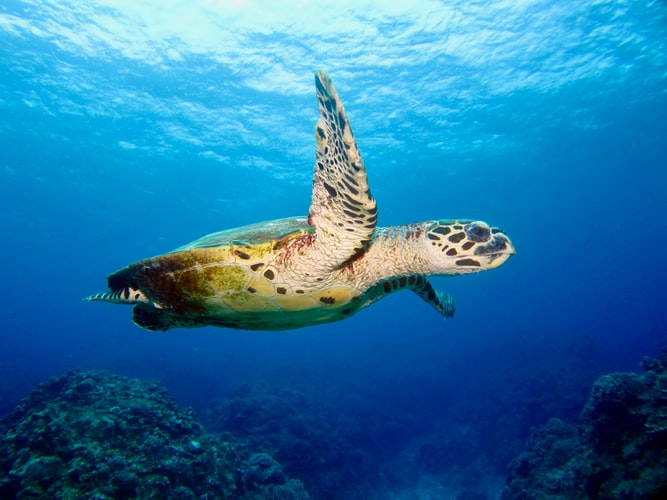 Just 9.5 kilometers to the north of Tarama Island is Minna Island, surrounded by coral reef and white sand it is a place where the nature remains unspoiled. A charter boat can be taken from Tarama Island to reach Minna Island. Even amongst local Okinawans, very few people have been to Minna Island, and thus some refer to it as the "secret island." Although there was once a population of 265 islanders and an elementary/middle school, there are only four households living on the island today. With its highly transparent waters and abundance of sea turtles, Minna Island is a special destination.
OGAMI ISLAND


An Island of the Gods in the Middle of the Miyako Blue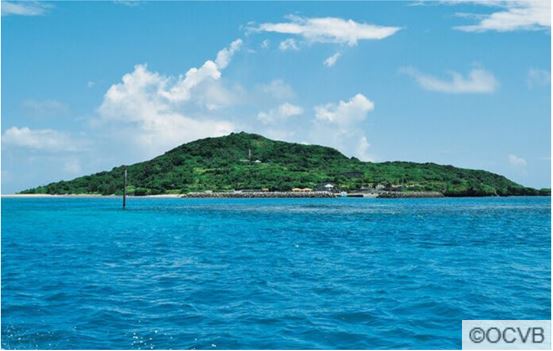 [Access: 15 minutes by express ferry from Shimajiri Port on Miyako Island]
Ogami Island is located approximately 15 minutes by boat to the north of Miyako Island, and when viewed from Miyako Island and Ikema Island, the island is seemingly floating in a sea of Miyako Blue . Ogami Island is also known as Uganjima or "the island of the gods" and has always been a spiritual place amongst the Miyako Islands. There are a number of sacred sites scattered across the island that have been highly regarded since ancient times, some of which are closed to the public, so it is recommended to find a guide to assist you around the island when sightseeing.
Island highlights include: