Over 160 subtropical islands await you!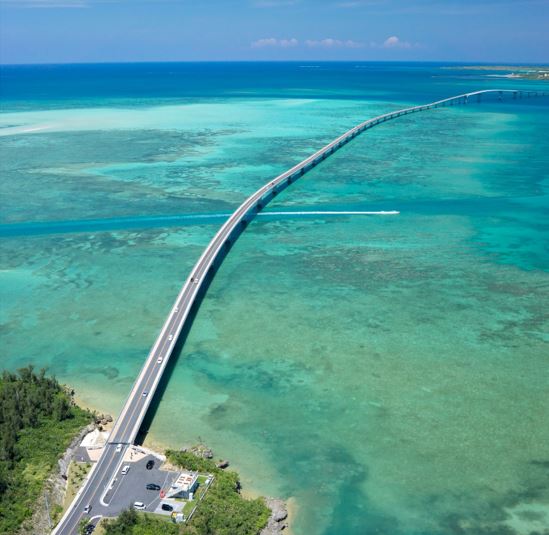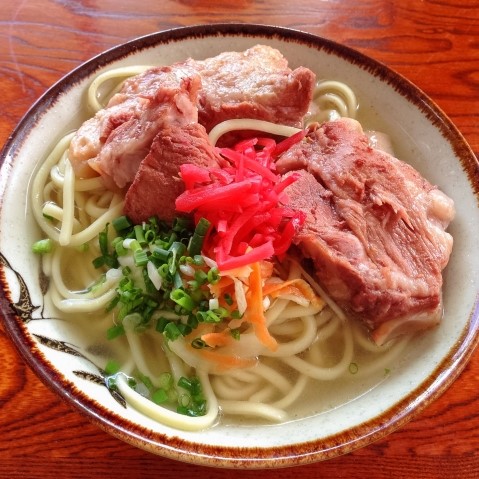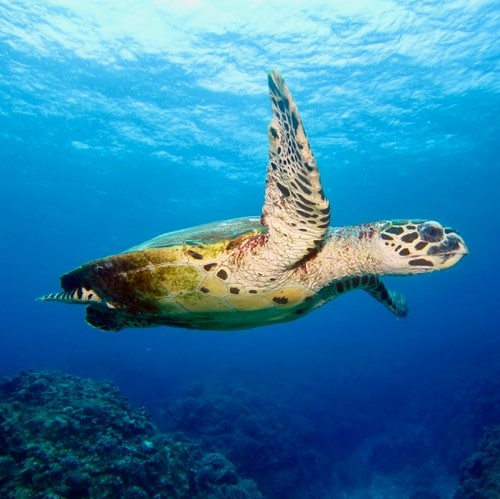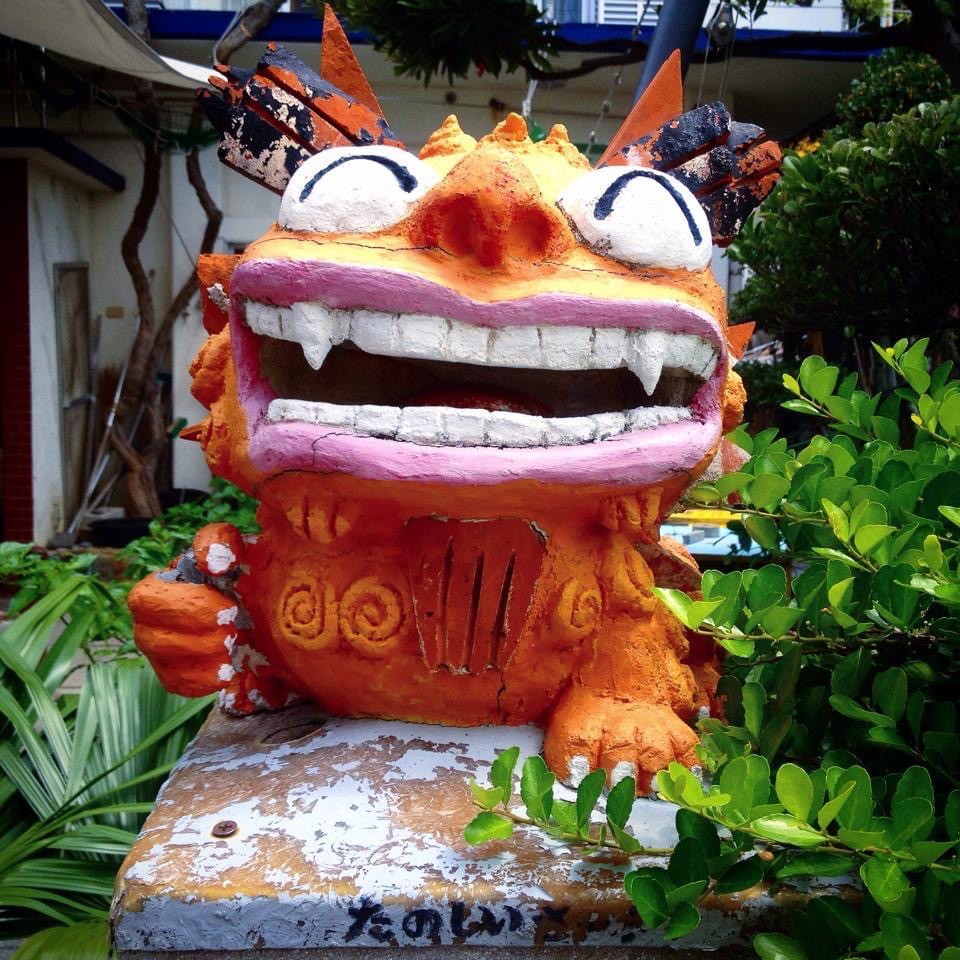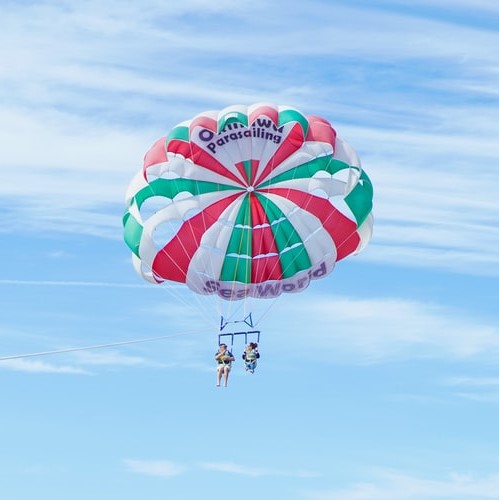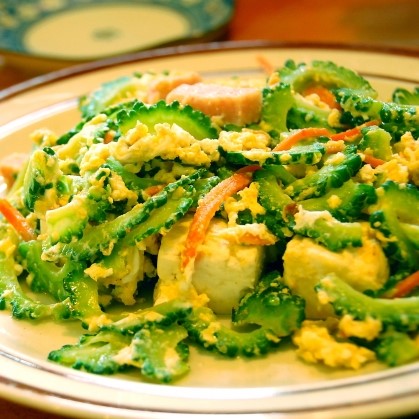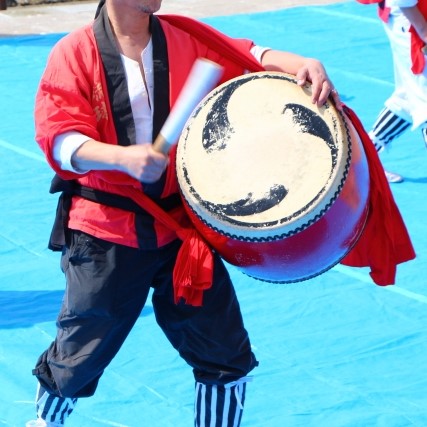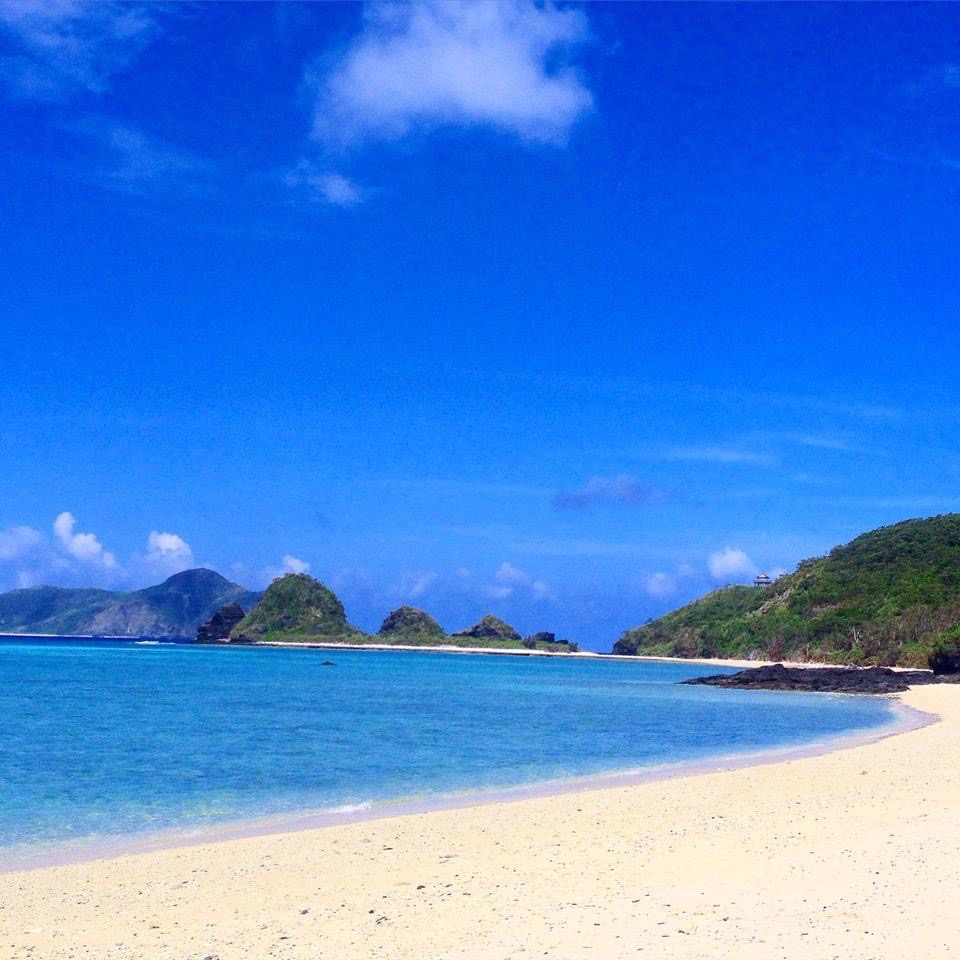 Okinawa (沖縄県) is Japan's southernmost prefecture, extending southwest from Kagoshima Prefecture on Kyushu all the way to Taiwan. Previously known as the Ryukyu Islands (named after the native culture, which is distinctly different from that of the rest of Japan in terms of language, cuisine, arts, and traditions), Okinawa has its own rich history as an independent kingdom. Known as the birthplace of karate, the Okinawan people have a documented history of good health and well-being, and the island archipelego is refered to worldwide as one of the "blue zones" - areas where people live exceptionally long lives. It is also the home of Awamori, the oldest distilled alcoholic drink in Japan, believed to be the predecessor of shochu.
Okinawa is made up of over 160 subtropical islands spread across approximately 1000km. It is these islands, with their crystal blue tropical waters and white sandy beaches, colourful coral reefs and sub-tropical mangrove jungles and forests that make them so appealing to travellers. The Islands of the Okinawa archipelago can be divided into three major island groups, the Okinawa Islands (Okinawa Shoto) around Okinawa Island (Okinawa Honto), the Miyako Islands (Miyako Retto) around Miyako Island and the Yaeyama Islands (Yaeyama Retto) around Ishigaki Island.
Okinawa's climate is subtropical and humidity is high year round. The region has an average temperature of 23 degrees celcius, with temperatures barely falling below 15 degrees in winter. The seas surrounding Okinawa's islands are considered among the world's most beautiful with coral reefs and abundant marine wildlife. Consequently, snorkeling and scuba diving are among Okinawa's top attractions.
For more detailed information on Okinawa's rich history and distinct island culture, please click on the links below;
※The Ryukyu Kingdom: A Brief History
※Island Life: Okinawan Language, Culture and Traditions
※Clear water, sandy beaches, coral reefs and sub-tropical jungles: The Nature of Okinawa
※Local Specialities: Diet and Longevity in Okinawa
Destinations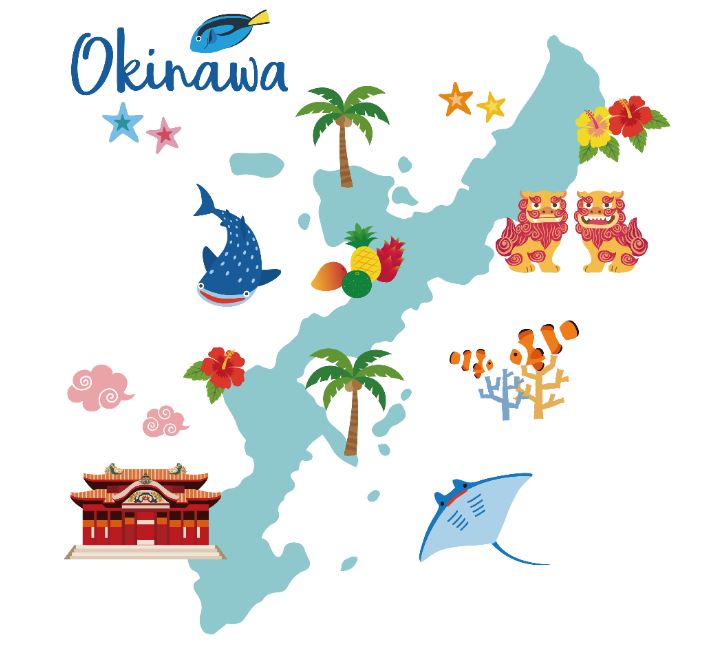 Okinawa Prefecture can be divided into four major island groups, Okinawa Main Island (Okinawa Honto), and its surrounding Islands (Okinawa Shoto), the Miyako region (Miyako Retto) around Miyako Island and the Yaeyama Islands (Yaeyama Retto) around Ishigaki Island.
The center of the former Ryukyu Kingdom, Okinawa Main Island (沖縄本島, Okinawa Hontō) is by far the largest and most populous island in Okinawa Prefecture. While much of the central part of Okinawa Honto is urbanized, the southern tip of the island is less densely populated, and the northernmost Yambaru area remains mainly covered by forested hills and small fishing and farming villages. The Kerama Islands (慶良間諸島, Kerama Shotō) are a group of small islands located about 40 kilometers to the west of Okinawa Main Island, and are a popular side trip due to their pristine, white sand beaches and clear blue waters that are ideal for sunbathing, swimming, snorkeling and diving. Miyako Island (宮古島, Miyakojima), located 300 kilometers south of Okinawa Main Island and 100 kilometers north of the Yaeyama Islands, is known for some of Japan's best beaches and as a great destination for snorkeling and diving in the coral reefs. The sub tropical climate provides mild weather year around. The Yaeyama Islands (八重山列島, Yaeyama Rettō) are both the southernmost and westernmost inhabited islands of Japan. Together with the Miyako Islands and the Okinawa Islands they make up the three main island chains of Okinawa Prefecture.
For more detailed information on these destinations, please click on the links below;
Getting Here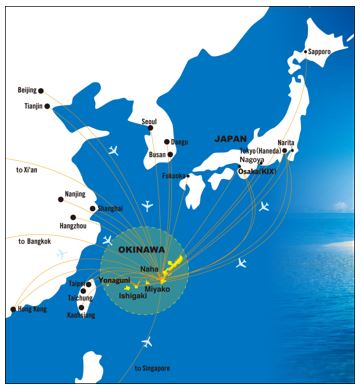 Flying to Okinawa
Okinawa is easily accessible from Mainland Japan. Up to 35 Japanese cities including Tokyo, Osaka, Sapporo and Fukuoka offer domestic flights to Okinawa. Flight times range between 2hrs 10mins (Osaka) & 2hrs 45mins (Tokyo) to 3hrs 30mins (Sapporo).
Cruising to Okinawa
One of the ways to experience Okinawa, albeit briefly, is a visit on one of the many cruise ships that frequent these beautiful islands. Sailing into Okinawa gives your visit a unique perspective like those in ancient times who passed through these islands. Over 550 cruise lines call into Okinawa as a stopover on their voyages. Many cruises start or finish in Tokyo, Hong Kong, Singapore and even Sydney - providing an opportunity to experience these islands stopping on the main port of Naha, Miyako Island or Ishigaki Island.
Getting Around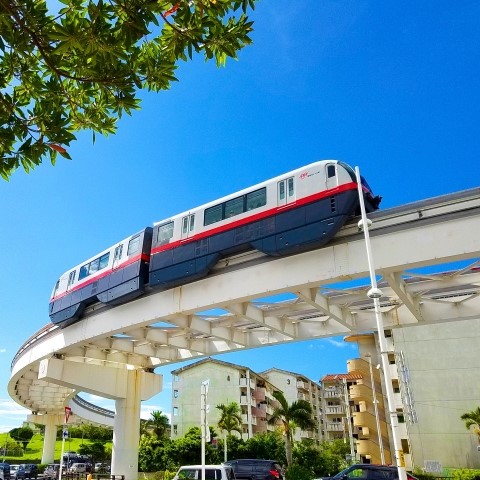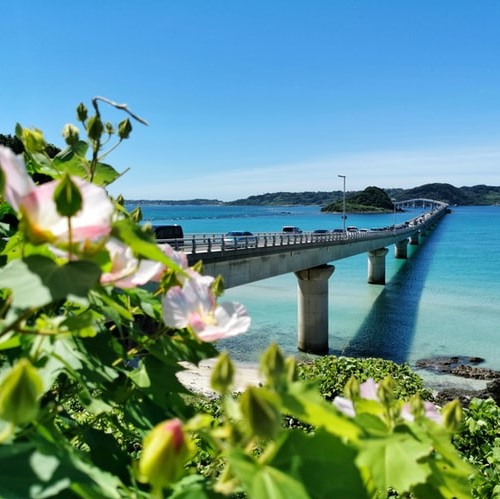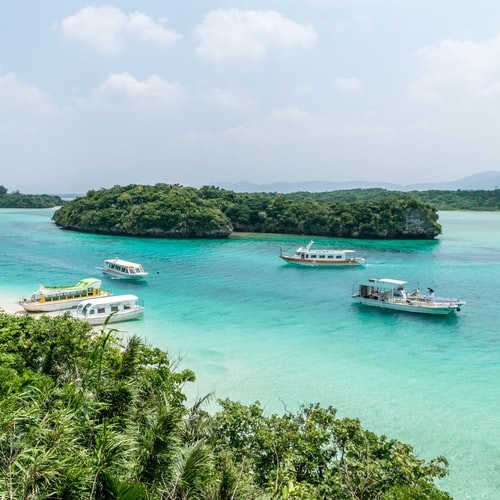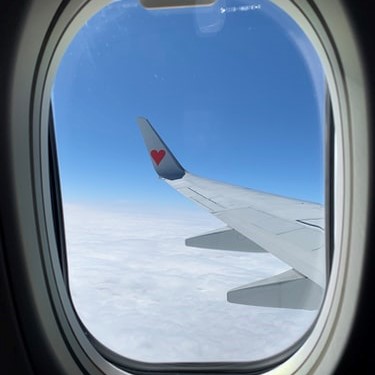 Getting around the main island is easy by utilising public transport or car hire. Connecting to the outer islands is made accessible by either high speed ferry or commercial flights, as well as sasonal direct flights from mainland Japan.
Naha
The best way to get around the main city is via monorail (Yui Rail). Departing from Naha Airport Station, its route extends all the way to Tedako-urunashi Station in Urasoe. With the monorail, you can visit many of the popular tourist spots such as Kokusai Street, Central Naha, and Shurijo Castle Park. Using the monorail also offers the advantage of a bird's eye view of the many sights of Naha! A 1-day ticket can be bought at all stations, and is the best option when using the monorail multiple times in a single day.
Note: The JR Pass is not valid in Okinawa.
For more information regarding monorail services, check details here:
※Yui Rail Official Website
※Okinawa Monorail Travel Guide

Main Island Outer Areas
While there is an airport shuttle to some parts of the main island, if you are planning to do a bit of sightseeing, it is recommended to hire a car. Driving from Naha to the northern end of the main island takes approximately 3 hours. Driving in Japan is on the left hand side.
For more information regarding notes on driving and traffic rules in Japan, check details here:
※Driving in Japan
※Driving Manners on Expressways
※Foreign Driver's Licenses and International Driving Permit Requirements

Kerama Islands
Okinawa is comprised of more than 160 beautiful islands of various sizes dotting the sea southwest of Japan. Going to a port and riding a regular or express ferry can allow you to access small islands that do not have an airport. There are two high speed ferries and car ferry lines from Naha to the Kerema Islands. Naha - Tokashiki Island will take 35mins one way by high speed ferry, or 70mins by car ferry. Naha - Zamami Island (via Aka Island) takes 1hr one way by high speed ferry, or 2hrs by car ferry.
For more information regarding access to ferry terminal, tickets and timetables, check details here:
※Tomarin (Tomari Wharf Passenger Terminal) Naha City
Insider Tip:
The high-speed boats tend to be popular and tickets can sell out ahad of time. High speed boats are also more prone to cancellation due to high waves than the car ferries.
Miyako Islands
Select carrier flights connect Miyako Airport with Tokyo's Haneda Airport (2.5 - 3hrs), Osaka's Kansai Airport (2hrs), Nagoya's Central Japan Airport (2.5hrs), Naha Airport on Okinawa Main Island (45mins) and Ishigaki (1hr)
Yaeyama Islands
Select carrier flights fly directly between Tokyo's Haneda Airport and New Ishigaki Airport on Ishigaki Island. Low Cost carriers also service this route, though only via connceting flights from Tokyo's Narita Airport. Cheaper and more frequent flight connections between Tokyo and Ishigaki are available via Naha Airport on the Okinawa Main Island.
EXPERIENCE RYUKYU: YOUR OKINAWA BUCKET LIST
Okinawa is Japan's hidden paradise. If you're looking for marine or forest adventures, or to enjoy unrivalled views while relaxing on pristine beaches, or to eat and drink your way through a menu of delights, or to island-hop and experience it all, Okinawa is second to none as a must see getaway destination!
As an archipelago made up of over 160 islands, Okinawa is diverse, to say the least - and offers a landscape of laidback city centres, crystal watered beaches, colourful coral reefs and sub-tropical jungle rainforests that guarantee a scenic trip with activities that everyone can enjoy.
Check out the links below for an introduction to just some of the variety of activities and stay experiences on offer in Okinawa - from snorkelling with sea life to walking with water buffalo. Whether you want to get out and zipline through the jungle, or stay in and cook up an island feast - book your flights, pack your bags, and get ready to have a tropical holiday unlike any other!