Okinawa Jungle Adventures
Want a glimpse of natural treasures and subtropical jungles?
Experience unique adventures perfect for family and friends of all ages!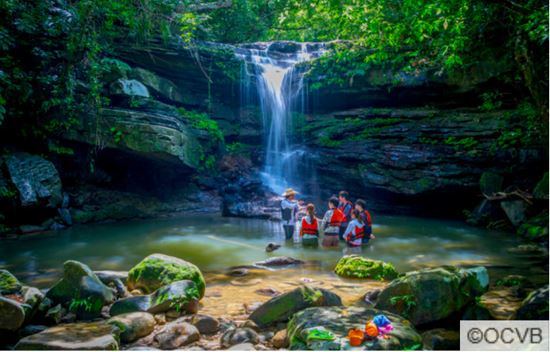 For information and availability in regard to current Okinawan jungle adventure experiences, check out the options below (more adventures to be added soon!):
Canyoning & Shower Climb
Participants can try challenging activities such as canyoning, and shower climbing in the "Jurassic Park"-esque forests of Yanbaru.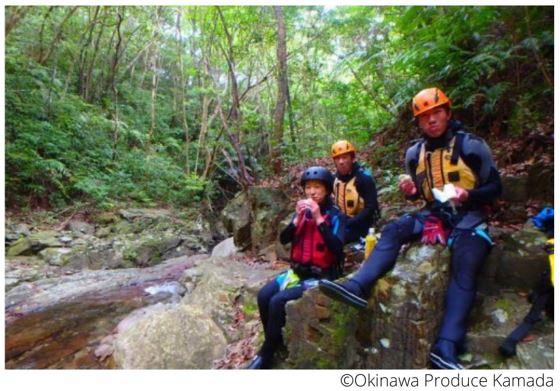 Under the guidance of a veteran guide with 18+ years experience, conquer a course consisting of three waterfalls while testing your canyoning skills. Along the way you will encounter and shower climb through two dynamic waterfalls before rapelling down the third to complete the course. The tour is conducted under the guidance of professional staff.
Ishigaki Jungle Trek & Ziplining
The Yaeyama island mountains are laced with trails established hundreds of years ago for hunting, foraging and hauling timber.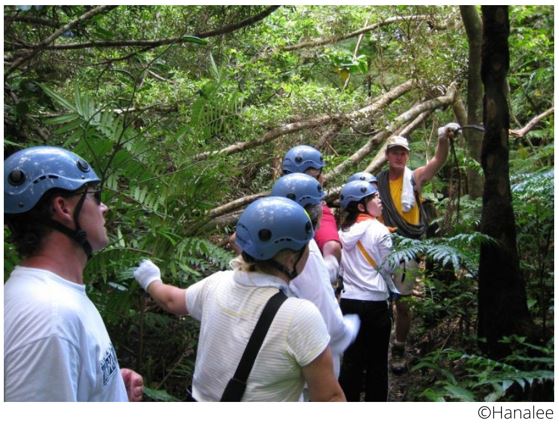 On one of these trails we trek deep into the jungle. This is a good opportunity to see first hand the unique plant and animal life that set Yaeyama apart from the rest of Japan. When the trail ends we use a series of 5 zip lines to return to the starting point. This is an exciting and eco friendly way to travel through the jungle. The zip lines require that everyone strap on a rock climbing helmet and harness. These lines are strung in a completely natural setting extended over the jungle streams and waterfalls.