1-Day Kisoji, Nakasendo Trail Tour
from
$221
AUD
View Terms
2017: Mondays, Fridays, Saturdays and Sundays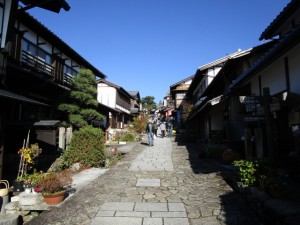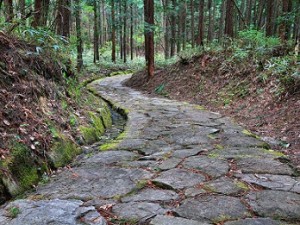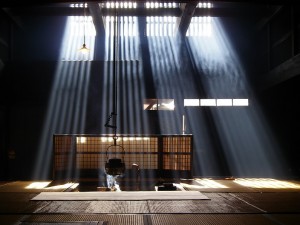 This tour will start from Nagoya.
You can visit ancient post towns Magome and Tumago.
Departure
2017 / 2018: Mondays, Fridays, Saturdays and Sundays
(except 29, 30 Apr, 4 - 7 May, 26 Nov 2018)
Guide
English-speaking guide service is included.
Departure
Meet at JR Nagoya station

* Please check the seat availability with our consultant.
* From Apr 2018, tour price will be changed, please ask our consultants. 
* from Tokyo, Kyoto, Osaka departure available, please ask our consultants.
REMARKS
1. If the minimum number of participants (2) is not met by 4 days before the scheduled date, the tour on that date may be cancelled. 
2. Please inform us of your accommodation and contact details for the day prior to the tour. If the tour is cancelled, participants will be notified by the conducting company or their travel agent.
3. This tour includes: Transportation expenses during the tour, Nagisomachi Museum admission fee (Tsumago-juku Honjin & Waki Honjin Okuya), and the interpreter guide fee. Transportation expenses to the meeting location, lunch, and other personal expenses are not included. Refunds will not be provided even if restrictions on entry are placed without notice, if a customer does not enter a facility for their own reason, if boarding tickets are not used, etc. This tour will use the limited express train Wide View Shinano (ordinary car, reserved seat) for the round trip between Nagoya and Nakatsugawa/Nagiso. The limited express train Wide View Shinano operating schedule and operating section are subject to change. In the case that it cannot be used due to timetable changes, service interruptions, etc., alternate transportation will be provided via Rapid or Local train (ordinary car, non-reserved seat), bus, or other method. Refunds will not be issued, and additional payment will not be required in such cases. 
4. This tour is conducted on foot. Please participate in shoes and clothes which are easy to walk in. Participants using wheelchairs and those who have trouble walking must participate with a companion. Sightseeing destinations on this tour do not have ample handicap access. There may be locations where a longer route must be taken by such participants, and some spots may not be visitable. Thank you for your understanding. Please use the following average temperatures as a reference:Jan.-Mar.: 0~3°C, Apr.-June: 10~15°C, July-Sept.: 20~25°C, Oct.-Dec.: 5~13°C 
5. The order of activities and arrival times may differ depending on road conditions and congestion at destinations. Even if you miss a Shinkansen, flight, etc. due to a public transportation delay, no refunds will be given, and no compensation will be given for accommodation costs, transportation costs, or telecommunications costs arising from missed transportation. 
6. 0 to 2 year old children are not permitted on this tour. Also, customers on this plan may be joined by other customers. 
7. During the tour, please strictly follow the instructions of the interpreter guide, as well as all itinerary times. Participants who do not follow the group may be asked to leave the tour. Refunds will not be issued in such cases.                     
                    
B: Breakfast | L: Lunch | D: Dinner
Day 1
Nagoya - Magome - Tsumago - Nagoya
8:40 - 9:00  Meet at JR Nagoya station / Departure
9:49 - 10:15 Arrive at Nakatsugawa station / Departure
10:40 - 13:15 Arrive at Magome / Sightseeing
13:41 - 15:25 Arrive at Tsumago / Sightseeing
15:45 - 15:55 Arrive at JR Nagiso Station / Departure
17:01 Arrive at JR Nagoya station / Tour conclude.