Yaeyama Retto (Yaeyama Islands)
Where Time Passes At Its Own Pace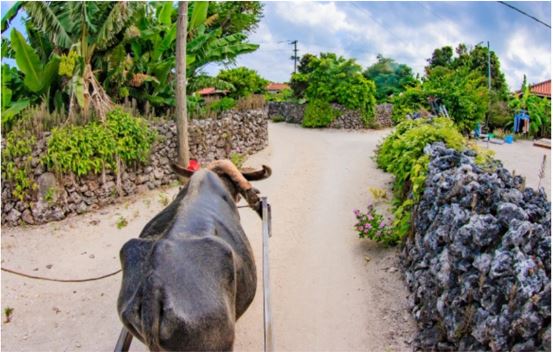 The Yaeyama Islands include both the southernmost and westernmost inhabited islands of Japan. With their tropical atmosphere and laid back, rural lifestyle, the Yaeyama Islands are a popular getaway destination for those wishing to escape the hustle and bustle of Japan's metropolises. This island paradise offers beaches, snorkeling, diving and relaxation. Of the Yaeyama Islands, Ishigaki Island is the most populated and serves as the region's transportation hub. Other islands include the jungle covered Iriomote Island and Taketomi Island, famous for its beautifully preserved, traditional Ryukyu village. Five additional islands comprise the rest of the island chain and offer beaches, snorkeling and diving.
ISHIGAKI ISLAND


Gateway to the Yaeyama Islands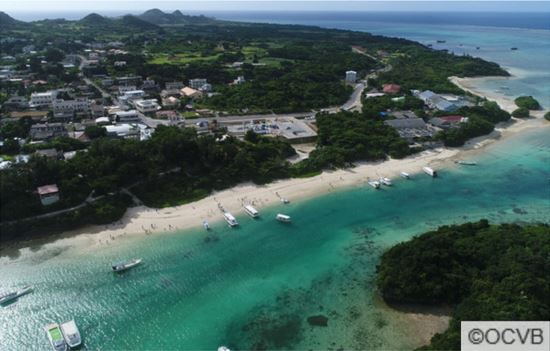 [Access: 1 hour flight from the main island of Okinawa]
Ishigaki Island is rich in nature and musical tradition. As the main island of the Yaeyama region, Ishigaki offers an abundance of beaches at which snorkeling and diving can be enjoyed by all experience levels. If diving, be sure to check out the island's famed manta rays which congregate in large numbers around Manta Scramble near Kabira Bay. Ishigaki's rivers, while not quite as wild as those of nearby Iriomote, also offer a jungle like scenery and are nice to explore by kayak. Boasting the highest mountain in Okinawa Prefecture, as well as various hiking trails throughout the island's hilly interior, and stunning views over the vast blue ocean from the Tamatorizaki Observatory on the east side of the island, it's not difficult to understand how Ishigaki island is labelled the gateway to the Yaeyama Islands.
Island highlights include:
TAKETOMI ISLAND


An Unspoiled Island Landscape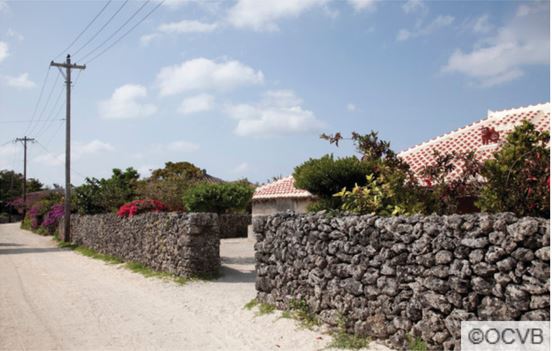 [Access: Ishigaki Port to Taketomi Port is approximately 10 minutes by high-speed boat]
About 15 minutes from the Ishigaki Port Outlying Island Terminal by the regularly scheduled ferry, lies Taketomi; a raised coral isand, circular in shape, and surrounded by coral reefs. Part of Iriomote-Ishigaki National Park, established in 1972, Taketomi Island is the site of a beautifully preserved, traditional Ryukyu village. Thanks to preservation efforts, the small village consists almost entirely of traditional style, one-storied houses, which are surrounded by stone walls, and covered with red tiled roofs and lion-like shisa statues to ward of evil spirits. White coral sand paved streets combine to form both the identity of the village, and a postcard-perfect sight to behold. Some of the village's houses serve as minshuku accommodations, while other traditional homes inside the village are used as restaurants and shops selling local food and crafts. Most visitors travel around the island via one of three transportaiton methods; on foot, by bicycle, or in a water buffalo cart. As Taketomi Island is fairly small, it is often visited as a day trip from Ishigaki.
Island highlights include:
IRIOMOTE ISLAND


An Island Jungle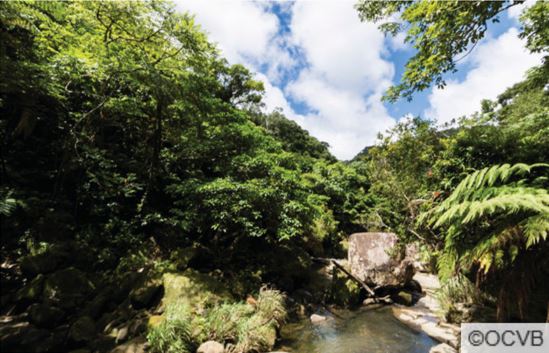 [Access: Ishigaki Port – Ohara Port (Iriomote Island) 35 mins by high-speed boat, 40 minutes by ferry]
Iriomote Island is Okinawa's second largest island. Largely undeveloped, it is a treasure trove of nature with nearly 90 percent of its land covered by dense jungle and mangrove forests. Wide areas of the island are part of the Iriomote Ishigaki National Park, the southernmost of Japan's national parks and one of the country's most unique; with the sea, mountains, rivers, waterfalls, and all kinds of living creatures bringing a distinct charm to Iriomote Island. The majority of the island's attractions are based around its abundant nature, including sea and river kayaking, fishing and sailing. Other activities include beaches, snorkeling and various hiking trails, the most challenging of which is a 20 kilometer path through the interior of the island (and should only be tackled by experienced and well prepared hikers). The island is also home to the Iriomote Yamaneko. Only found on Iriomote Island, it is a nocturnal, house cat sized animal and endangered species that is thought to number less than 100 individuals.
Island highlights include:
KOHAMA ISLAND


Stunning and Uninterruped Views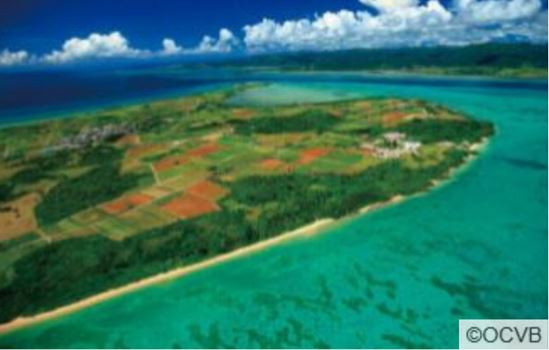 [Access: Ishigaki Port – Kohama Port is about 25 minutes by high-speed ferry]
Kohama Island is a remote island in Okinawa and one of the best hidden resort islands in Japan. Located 30 minutes by regularly scheduled ferry from the Ishigaki Port Outlying Island Terminal,it is the center of Yaeyama Islands and the best place to relax and escape the hustle and bustle of city life. Preserving the old-fashioned Okinawa landscape, Kohama Island is surrounded by the beautiful emerald-blue ocean and filled with bright green sugar cane fields spread out around the island. here, visitors can enjoy marine sports such as diving and snorkeling, or explore the Sugar Road - a single path running through a sugarcane field - or simply spend time relaxing at a slower pace in the village and bathing in the sun. This is the perfect island for those looking to enjoy island time without any commitments.
Island highlights include:
HATERUMA ISLAND


Where The Southern Cross Shines Over The Clear Blue Sea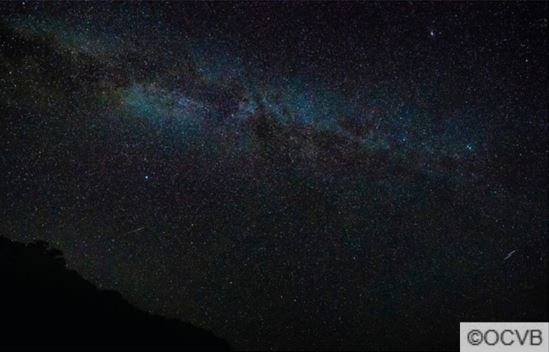 [Access: Ishigaki Port – Hateruma Port approximately 60 minutes by high-speed ferry]
The southernmost inhabited island of Japan, Hateruma Island has less than 500 residents and is located approximately 60-80 minutes by express ferry from the Ishigaki Port Outlying Island Terminal. A popular day trip from Ishigaki, the small island has a circumference of almost 13 kilometers and takes less than two hours to circle by bicycle. There are few tourist attractions on the island, and the majority of the tourists head straight to the beautiful Nishihama Beach, which is within walking distance from the ferry terminal. Comprising crytal clear waters and powdery white sands, as with many of Okinawa's best beaches there is a fringing coral reef so don't forget to bring your snorkel. Hateruma Island is also the island that is closest to the Southern Cross among the Yaeyama Islands, and here visitors can experience the impressive star scape of the night sky.
Island highlights include:
YONAGUNI ISLAND


The Westernmost Island in Japan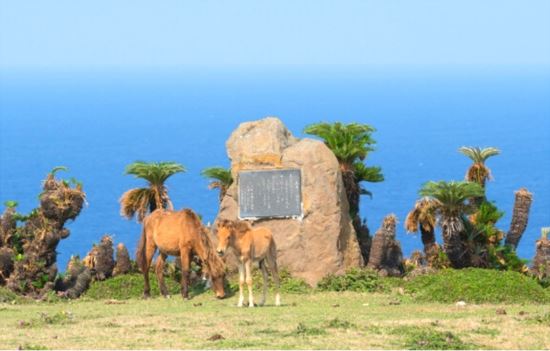 [Access: Naha airport - Yonaguni airport 90 min Flight or Ishigaki airport - Yonaguni airport 30 min Flight]
Yonaguni Island is the westernmost island of Japan and boasts a culture that is unlike any other across the Yaeyama region. The small island has a circumference of about 30 kilometers and a population of under 2000 people. The island is well-known for scuba diving, with the appearance of migrating hammerhead sharks between late November and May being a feature attraction. The unique Yonaguni Monument; underwater stone formations which are geometrically so perfectly shaped that there is a debate to whether they are natural or man-made, is also a must see sight. On land, Yonaguni is well as for some of its native fauna; the Atlas moth and, most predominately, the Yonaguni horse, a native Japanese and protected breed allowed to roam freely in the three pastures near the villages.
Island highlights include:
KUROSHIMA


AKA; Heart Island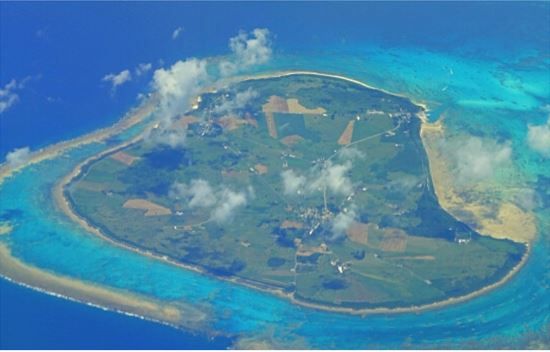 [Access: Ishigaki Port – Kuroshima Port 25 minutes by high speed boat, 35 minutes by ferry]
Also known as Heart Island, due to its shape, Kuroshima Island, is a charming, sparsely populated cattle ranch island located about 19km from Ishigaki Island. 12km in perimeter, Kuroshima is a flat coral island surrounded by coral reef and ideal for diving and snorkeling. A well-known nesting ground for sea turtles, Kuroshima is also famous for the fact that there are more cows than islanders! Cows roam leisurely in the meadows that spread across the island and visitors can not help but invoke a sense of relaxation and a slower pace as time seems to pass by more slowly. Kuroshima's entirely flat topography, makes it perfect for renting a bicyle and cycling around to the numerous sightseeing spots dotted about the island.
Island highlights include:
HATOMA ISLAND


Azure Sea As Far As The Eye Can See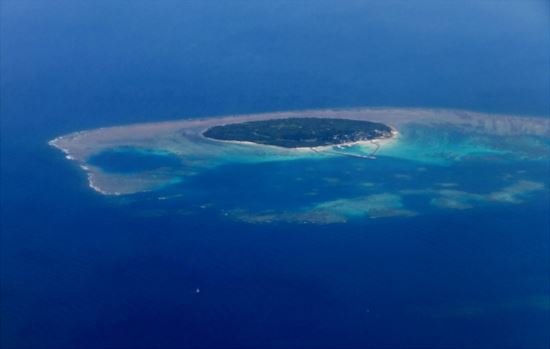 [Access: Ishigaki Port – Hatoma by high-speed boat (50 minutes) or ferry (55 minutes]
Pronounced locally as "Patouma" Hatoma Island lies to the north of Iriomote Island and, with a population of about fifty people, and has been described as "tranquility itself." Surrounded by azure sea, the island is known as the birthplace of "Hatomabushi," one of the well-known Yaeyama folk songs that lauds the splendor of the scenery when viewed from the hills of Hatoma Forest. The lighthouse in the center of the island affords fine views across the island over to Iriomote, and the sea to the north. Maenohama Beach has fine white sand and gently slopes down into the sea and there is an annual music festival in Golden Week which attracts many visitors to this otherwise very tranquil spot. While the island is famous in Japan for being the location of a popular TV series, Ruri no Shima (Azure Island), and it has yet to be developed for tourism, leaving the island with an unspoiled landscape.
Island highlights include:
YUBU ISLAND


Water Buffalo Crossing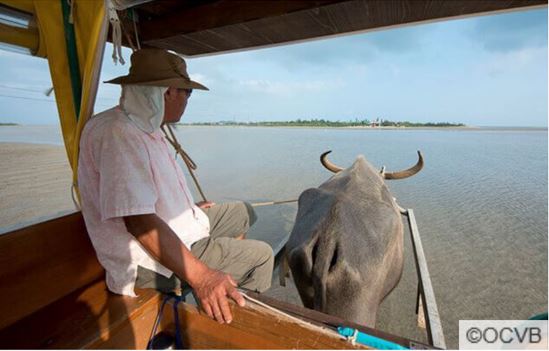 [Access: Iriomote – Yubu *Water buffalo-drawn carriage 15 minutes]
Yubu Island was formed by sediment deposited by sea currents as a result of sand flowing from the Yonara River on Iriomote Island. Located about 500 meters from the east coast of Iriomote Island, Yubu Island is a small island of neighborhood less than 2 km, and the whole island is the subtropical botanical garden where besides southern flowers, wild animals such as wild boars, goats and buffalos can be seen. It takes about 20 minutes on the fixed-route bus to the water buffalo carriage station from the Ohara Port on Iriomote Island. Taking a leisurely ride on the carriage across the sea and back is the popular, making the journey half the thrill of travelling to scenic Yubu Island.
Island highlights include:
KAYAMA ISLAND


Uninhabited Tropical Paradise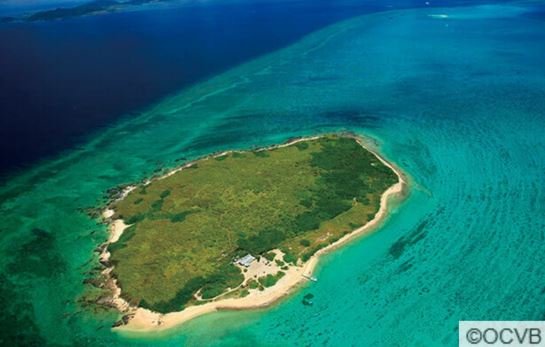 [Access: Tours and ferryboats are generally available from surrounding islands]
Located 2 kilometers to the northeast of Kohama Island, with a circumference of roughly 2.5 kilometers, Kayama Island is an uninhabited sitting only 19 meters above sea level. While small it is special because it offers the kind of enjoyment that you would only be able to experience on a deserted island. Have the blue sea with coral reef all to yourself on a private beach and snorkel with schools of colorful tropical fish. You can also explore the interior of the island while searching for wild rabbits, or why not pitch a tent and look up at the starry night sky on the uninhabited island as you nestle into your sleeping bag. Since there is no regularly scheduled liner service, you will need to join a tour sponsored by a travel agency to get to Kayama Island. You can spend your time as you please. That's what Kayama Island is all about.
Island highlights include:
ARAGUSUKU ISLAND


The Mystical Twin Islands
[Access: Only available via arranged tour]
The Aragusuku Islands are also known as the "Panari (Separated) Islands" due to the fact that they actualy comprise of two islands set apart from one another. The Aragusuku Islands, where much of the old way of life is preserved to this day, are considered mystical islands and, while they offer great snorkelling opportunites, many places in and around the islands are closed to visitors.
Island highlights include: