Asahiyama Zoo, Biei Blue Pond & Furano Bus Tour
from
$95
AUD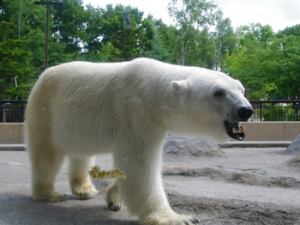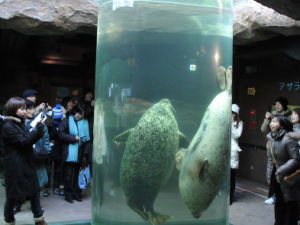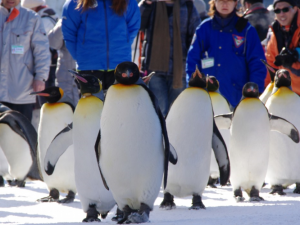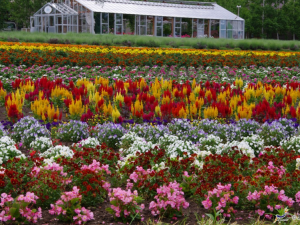 Visit 3 of Hokkaido's most popular spots while seeing magnificent scenery on this 1-day bus tour!
Asahiyama Zoo became famous by drawing out the natural ecology and behavior of animals and incorporating it into the "behavior display" method. Find more than 700 animals from 124 species, housed in environments that are close to their natural habitats.
You will be guided to Biei's photo spot Blue Pond, and Furano's Flower Land Kamifurano or Farm Tomita depending on the season.
B: Breakfast | L: Lunch | D: Dinner
Day 1
Sapporo - Asahkawa - Biei - Sapporo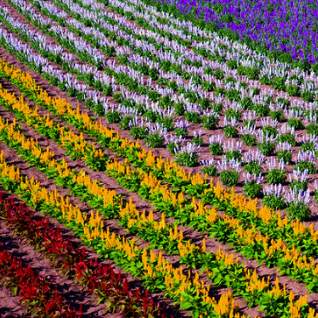 7:45 - 8:25 am: Departure by bus.
Arashiyama Zoo: You can take your time to see the very popular Asahiyama Zoo, visited annually by more than 1.5 million people (approx. 150 min). 
Patchwork Road: Drive-by
Blue Pond: The surface of this mysterious pond appears blue. The withered Japanese larch trees create a mysterious atmosphere.
Flower Land Kamifurano Sightseeing: From June, visitors can take a stroll around a field of bright, colourful flowers. In April and May, customers will look at flowers in a greenhoue.
Iwamizawa parking area: Break
18:20 - 18:50 pm: Tour ends at Sapporo. Please make your own way to your next destination.
Asahiyama Zoo admission fee
Bus fare
English audio guidance
At reception, please show a printed copy of the reservation confirmation sheet or a printout of the reservation confirmation e-mail. Simply showing the confirmation on a mobile device screen will not be accepted.
There is no bus guide on this tour. Only a driver will be presented.
If the minimum number of participants (1) is not met before the scheduled date, the tour on that date may be cancelled.
Lunch is not included in this tour. Please take lunch time when you are at Asahiyama Zoo on your own.
Please inform us of your accommodation and contact details for the day prior to the tour. If the tour is cancelled, or if notification becomes necessary for any reason, customers will be notified by the conducting company or travel agent.
Though you are free to sit where you'd like, if all seats are full, we may ask you to take a specific seat.
Depending on the number of participants, the size of the transport vehicle may be different: a taxi, a taxi van, a minibus, a small or medium-size bus, etc. All vehicles will be shared for the ride.
While there are no restrictions to luggage that can be stored in the trunk, large luggage that does not fit into the bus trunk cannot be loaded.
The bus will operate on time, but schedule changes or delays may occur depending on transportation circumstances, road conditions, weather conditions, or other reasons.
If certain sites cannot be visited due to facility closure or other reason, alternate sightseeing spots may be visited instead. Partial refunds will not be issued in such cases.
The tour may be cancelled depending on weather conditions, etc. In this case, a full refund will be issued. Please contact the agent that handled your tour booking within 7 days of the planned tour date. However, please note that if a participant is unable to attend the tour due to their own circumstances, no refunds will be issued.
f operation is not expected to proceed as normal, the tour may be cancelled, the course may be altered, delays may occur, and destination(s) may be omitted. No refunds will be issued in such cases. Also, the tour may have to use another transportation method, but the required expenses are to be shouldered by the customer. Furthermore, please understand that we will not be held responsible if due to unforeseen circumstances, customers were not able to make it to the airport arrival time or plane departure time.
Please note that the time allotted for Asahiyama Zoo may be changed due to road conditions, etc. Due to changes in time, participants may be unable to see events such as 'Mogu-Mogu Time,' etc. 
The admission fee to Asahiyama Zoo is included in the tour booking charge, but admission fees to other facilities and meals are not included.
Be sure to print out and bring a copy of the reservation confirmation sheet, as it will be required to board. Participants who forget to bring the sheet may not be able to continue the tour.
Even if a customer has made a reservation but is not at the meeting place on time, the bus will still depart as scheduled. If a customer has missed the bus, they are responsible for making their own way to the destination. In this case, transportation expenses must be shouldered by the customer.
More Japan Travel Packages