Fushimi Inari Hidden Hiking Tour
from
$73
AUD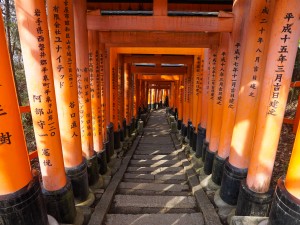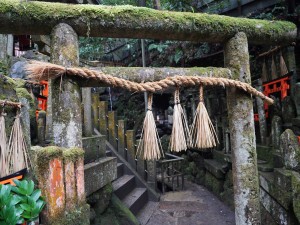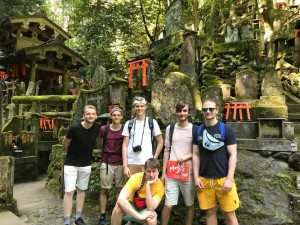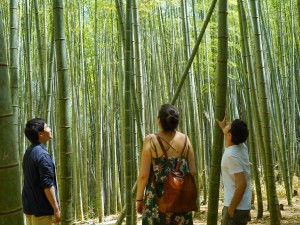 This is the only tour available at Fushimi Inari that offers a guide into the forest trails, enjoy unforgettable personal hiking experience. Hike through Fushimi Inari Hidden Trail and immerse yourself away from other tourists. Explore hidden bamboo grove and take beautiful pictures in uncharted areas, as well as popular spots. (3 Hour Tour)
B: Breakfast | L: Lunch | D: Dinner
Day 1
Fushimi Inari Hidden Hiking Tour
Meeting Point - 9:00 a.m OR 14:00 p.m : Tokufuji Station
Fushimi Inari Shrine: Hike through a secret path into Fushimi Inari Shrine. Even though there is Fushi-inari Station, we start the tour from Tofukuji Station because we enter Fushi-inari shrine from the backside of the main entrance. We walk around Kyoto's local neighborhood to the hidden trail and see a quiet and peaceful nature.
Bamboo Forest: An uncharted treasure trove. Crossing through a narrow mountain path, we will discover a natural bamboo forest, and a small Inari shrine hidden from tourists. Fushimi Inari's main entrance is hard to navigate due to a lot of people, but by walking through the mountains, we will see Fushimi Inari from a new perspective, away from the crowd.
Returning to the Main road: After an hour-long hike through a hidden trail, we will return back to the main road in the middle of the mountains of Fushimi Inari. From here on, we
will explore the tourist area on the way to the top of the mountain. Tour routes may vary, however, tour will end near the main shrine. 
English Tour Guide
Bottle of Water
Consumption Tax
The tour will be canceled during extreme weather.

This hike is not super difficult, approximately 5-6km in total. But it is not a simple walk and does take some effort. We would not recommend it for people who have trouble walking or are not in a good condition. We take regular stops and can do extra stops if needed.

Persons younger than 8 must have parents request permission before booking.

As the ground can be slippy, we recommend you to come wearing shoes with good grip.

There may be mosquitoes and bugs as the group will hike in the mountain, so wearing long sleeve shirt and long pants is recommended.
More Japan Travel Packages