Gokayama Ainokura & Shirakawago Tour
from
$101
AUD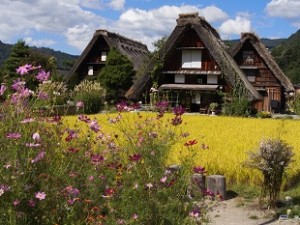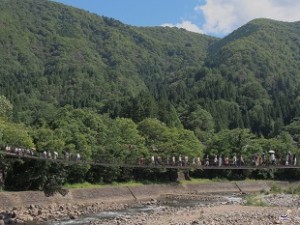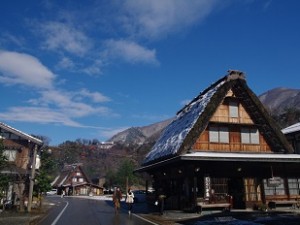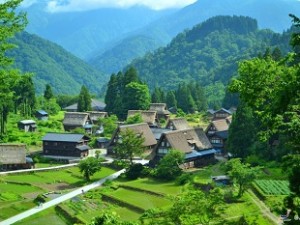 Efficiently visit 2 World Heritage sites, Ainokura Village of Gokayama and the steep-roofed traditional village of Shirakawago, all in 1 day! 
The Gokayama Ainokura Village is a quiet village with 23 thatched roof houses, with scenery that remains unchanged since long ago. You will be guided to an observation deck with a fantastic sweeping view of Shirakawago's thatched roof village and enjoy a full 2 hours exploring Shirakawago, including a visit to the Minkaen Outdoor Museum.
B: Breakfast | L: Lunch | D: Dinner
Day 1
Takayama - Shirakawago - Takayama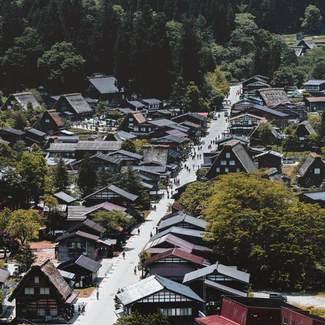 8:30 am: Depart from Takayama by bus.
Gokayama Ainokura Village: Walk freely around Ainokura Village, the oldest thatched roof house here was built in the 17th century. Revel in the beautiful, natural scenery at your own pace.
Lunch: Savor dishes of delicious local cuisine at the only restaurant that offers panoramic views of Shirakawago.
Shirakawago & Gasshozukuri Minkaen Outdoor Museum: Shirakawago was registered as a World Heritage Site in 1995. Here, visitors can see 114 thatched roof houses in nostalgic scenery; it feels as if they've traveled back in time to an ancient world. Enjoy free time walking around the village on your own.
-15:15 pm: Tour ends at Takayama Nohi Bus Centre. Please make your own way to your next destination.


Round-trip bus fare
Lunch
English-speaking staff
Gasshozukuri Minkaen Outdoor Museum admission fee 
Due to a special event or other reason, the lunch venue may be changed to a different venue located near Shirakawago or Suganuma. 

Soba (buckwheat) noodles are included in the lunch menu and no change can be made. 

No refunds will be issued even if the lunch is not eaten.

There is no vegetarian option available.

The tour uses a regular sightseeing bus that departs on schedule from each departure location. Please be aware that in the case that a customer boards the wrong vehicle, no tour booking charge refunds or compensation for accommodation or other expenses during the customer's stay in Japan will be provided.

For safety reasons, always wear your seat belt when the bus is moving.

Participants will move as a group, so please strictly follow the meeting times when disembarking the bus.

 Please refrain from talking on the phone while on the bus.

The itinerary (tour completion time, visiting schedule, & others) may be changed due to heavy traffic, weather conditions, or other operational reasons.

The outdoor museum is closed on Thursdays from December to March (preceding Wednesday if Thursday is a national holiday), and cannot be entered. To make up for this, participants will receive a souvenir. The type of souvenir may vary. 

Children up to 5 years old may join free of charge, but will not be provided with bus seats or meals. If bus seats are necessary, please make a booking at the Child Rate. Children 12 years of age qualify for children's rates. Ages are determined based on how old the participant will be on the day of the tour.
More Japan Travel Packages