Discover the diversity and beauty of local crafts in Takayama!
The Hida region has a unique culture, forged internally by its harsh winter climate and forested mountain environment, and externally by a fusion of the cultures of Kyoto and Edo (modern Tokyo): the former spread by the Kanamori family in the 16th century, and the latter since the region became a dependent territory of the Edo Shogunate in the 17th century. A myriad of local workshops and retail outlets remain, often family businesses of long standing, with the tricks of the trade passed down faithfully through the generations.
B: Breakfast | L: Lunch | D: Dinner
Day 1
Takayama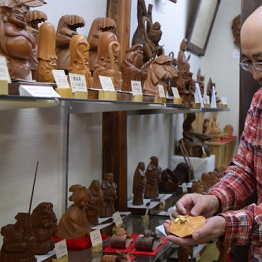 14:00 pm: Meet the guide at Takayama Jinya.
Knowledgeable guide will accompany you on your journey through these local craft shops while offering fascinating insights into the origins, history and production techniques of the skilled Hida craftsmanship you will encounter.
16:30 pm: Tour ends. Please make your own way to your next destination. 
Trained and experienced English speaking guide
Tea break
Number of participants: Maximum 8 people /Minimum 2 people.
The order of activities and arrival times may differ depending on road conditions and congestion at destinations.
We must start the tour on time. You will not be able to join the tour, get refund or rescheduled if you are late for the tour and missed the group.
More Japan Travel Packages