Learn to play the refined and distinctive national instrument of Japan, the koto.
Not unlike a Japanese-style harp, the koto is a versatile insturment with a long history stretching back to the 7th century. Well-known in Japan for its lingering echo-like sounds and changing tones, it has inspired many from the likes of folk musicians to even rock and hip-hop stars.
B: Breakfast | L: Lunch | D: Dinner
Day 1
Tokyo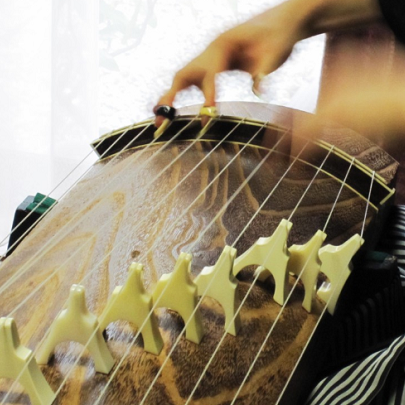 Meeting Point: Make your way to the venue. (Please check start time with your consultant).
Nationally-accredited instructor will teach you the basic facets to playing this most elegant of instruments. Hear all about its history and influence, and be taught how to play a simple piece.
About Koto: It is a versatile musical instrument that has a long history stretching back to the 7th century. It has thirteen strings each of which are played using finger-picks on the thumb, forefinger, and middle finger. Its beautiful changing tones and lingering echo-like sounds are distinctive parts of traditional Japanese music, but its versatility means that it is still a prominent musical instrument to this day. 
Tour End: Activity will finish after the 60-90 minutes class. Please make your own way to your next destination. 
Program duration is an estimate. It is subject to change depending on the number of participants and/or certain conditions.

Please follow the guide's instruction during the program. We shall not be responsible for any accidents caused by disregard of the instructions.

Pictures shown are illustrations purpose only. 
Minimum 2 people
More Japan Travel Packages