Classic games, friendly maids and the anime world all await you! This walking tour will take you to Akihabara where is perfect place for anime fans and travellers who are just curious to know Akihabara culture. In these 3 hours you an explore almost all geek world in Akihabara include retro game stores, anime goods game centre and maid café!
B: Breakfast | L: Lunch | D: Dinner
Day 1
Akihabara, Tokyo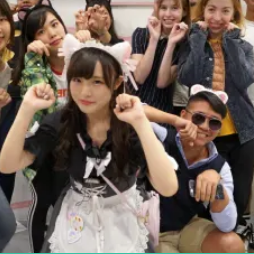 15:00 pm: Meet the guide at JR Akihabara station.
Jump into the world of old school video games: The first stop of the Akihabara tour is a retro video game store that is considered as a treasure trove for game lovers, especially for those who grew up experiencing the rise of Japanese video game industry. Here you can listen to the 8-bit video game keyboard music that you can hardly find anywhere else! Your guide will help you find and buy all the old fashion video game machines and disks. While the world is chasing after new games, it is also a good idea to look back these old time games that brings back the charm of our childhood memories.
Get spell casted by cute Japanese maids in a special maid café: Speaking of Akihabara culture, a maid café is what you cannot miss out on while you're in Tokyo. In this tour we go to a popular maid café among locals where you can hang out with cute maids, get spells casted on your food, and take photos! If you order omelette or hot latte, they will draw cute illustrations on it with tomato sauce / chocolate sauce!
Enjoy a wide array of interactive Akihabara style entertainment such as anime cosplay, from a local's perspective: You can enjoy wandering around huge anime stores with hundreds of figures and cosplay goods. There are lots of places that travellers feel awkward to go by themselves however with a guide, you can fully enjoy every single stop like a local!
18:00 pm: Tour ends at Akihabara. Please make your own way to your next destination. 
Anime place Map
Entrance fee of the maid café
One drink at the maid café (Vegan menu available)
Polaroid photo shooting with a maid
Japanese photo booth experience (Purikura)
All ages can join this tour.
Be sure to wear comfortable shoes.
Out of respect for other guests and to ensure the best tour for everyone, we must start the tour on time. You will not be able to join the tour, get refund or rescheduled if you are late for the tour and missed the group.
Please note that there may be other participants.
Cannot make an allergy free or dietary restriction food guarantee since food is prepared in kitchens.
Changes to tours and spots we visit may occur due to schedules of restaurants, public holidays, weather conditions and other unforeseen circumstances. Applicable substitutions will be made in this case.
Pictures shown are illustrations purpose only 
More Japan Travel Packages