Authentic tea ceremony experience with kimono wearing in the heart of Tokyo!
It's a feast to the eyes, to your ears and mind when your instructor preparing the hot water. Listening as the water dancing against the hot cast iron. Many beautiful kimono to choose from and the staff will make sure you look your best in a kimono before partaking in a tea ceremony.This experience will be your best souvenir from Japan!!
B: Breakfast | L: Lunch | D: Dinner
Day 1
Tokyo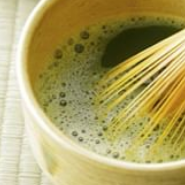 Meeting point: Make your way to the venue. (Please select the start time upon booking: 10:00/11:00/12:00/13:00/14;00/15:00/16:00/17:00/18:00
You will make a green tea, Matcha, in an ancient style Japanese tea ceremony room wearing Kimono. In this workshop, a qualified instructor will walk you through step by step of traditional tea ceremony. This is a ritual-like activity where ceremonial tea is prepared and presented to promote physical and mental well-being, mindfulness and harmony. It is also called the Way of the Tea. You will learn the foundations of the zen philosophy: Wa, kei, sei, jaku, which roughly translate as harmony, respect, purity and tranquility. You will observe how your host perfectly and harmoniously use all the traditional utensils to make the perfect cup of tea in way that has been done the same for about 400 years. And, finally, you will make your own tea and enjoy Japanese traditional sweets.
Tour End: Tour will end after 45 minutes. Please make your own way to your next destination. 
Authentic Japanese tea ceremony experience 
Wearing a beautiful kimono
Hairdo for ladies (traditional Japanese style)
Drinking matcha green tea
Eating wagashi Japanese sweets 
There may be other participants.
Minimum 2 people
Make your way to the venue before the activity starts.
Pictures shown are illustrations purpose only.
More Japan Travel Packages