Miyajima Cultural Highlights Walking Tour
from
$100
AUD
View Terms
Please enquire with our consultants about tour availability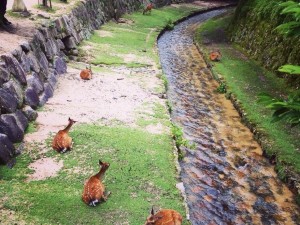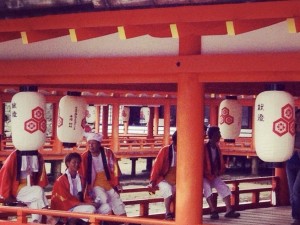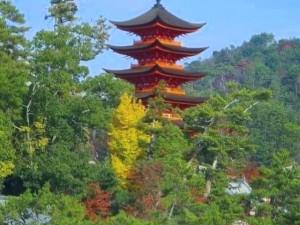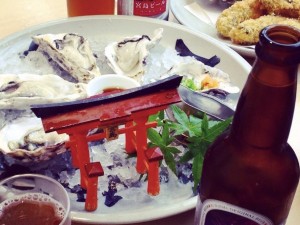 Explore Miyajima, the Sacred Island of the Gods with a local friendly knowledgeable guide
Take an in depth look into Itsukushima Shrine and Daishoin Temple and learn their rich history and culture
Learn about the difference between the Japanese Shinto religion and Buddhism
Try out some local delicacies recommended by your guide such as delicious fresh oysters and fried momiji dumplings etc
Welcome to the beautiful island of Miyajima! This island, rich in culture and history (and also a lot of wild deer!) is a great place to delve into Japan's past! As everyone knows, Miyajima has a very famous floating shrine called Itsukushima Shrine. However, this holy island has much more to offer than just this one extraordinary shrine. The island itself is known as spiritual power spot, and on this tour prepare to learn about Japanese Buddhism as well as Shinto religions and their differences, and visit the just as special Daishoin Temple and be enlightened!
B: Breakfast | L: Lunch | D: Dinner
Day 1
Miyajima Cultural Highlights Walking Tour
10:00am Head to the beautiful Miyajima island and Itsukushima shrine. Meet your guide near Hiroshima Station and travel to the sacred island of Miyajima that is deeply rooted in Japanese mythology and religion. See the famous Torii gates and enter Itsukushima Shrine. Your friendly local guide will you tell you about their background in Miyajima and their cultural signifiance to Japan. You'll also be taught about the Japanese religion of Shinto!
Explore Daishoin Temple, Momijidani Park and learn about the 5 story pagoda and Senjokaku Hall. After taking an in-depth look at Itsukushima Shrine and learning about Japan's Shinto religion go on to visit the Miyajima's other spectacular religious spot, the Daishoin Temple. Here your friendly local guide will teach you next about Buddhism's role in Japan and this temple's significance to the island. After this enjoy a stroll to Momijidani Park and check out the seasonal leaves. Then your guide will take you back down to where the 5 story pagoda and Senjokaku Hall is for some further cultural exploration!
Get ready to chow down on some local Miyajima delicacies such as delicious fresh oysters and fried momiji dumplings. To finish off your culutral highlights walking tour, your guide will introduce you to some of the local delicacies available such as delicious fresh oysters and fried momiji dumplings among other delicious sweet and savoury treats!
14:30pm Tour concludes upon return to Hiroshima City
Included
Entrance fee to all shrines, temples and areas
4 food samples of local delicacies
4.5 hours with a local knowledgeable guide
Tour photos
Not included
Additional foods and drinks (Available for purchase)
Ferry fee to Miyajima (360 yen round-trip)
Please be advised that other participants may join the tour with you
All ages are welcome on this tour.
You do not need to pay for the guide's food and drinks.
Please bring some cash for ferry fee (360yen) and additional snacks and drinks.
Out of respect for our other guests and to ensure the best tour for everyone, we must start the tour on time. Please note that if you are late for more than 15 minutes than meeting time (10 mins before the tour starting time), you will not be able to join the tour, get refund or rescheduled.
More Japan Travel Packages